Apple Arcade Launches September 19.
(ThyBlackMan.com) Apple Arcade was the standout from an Apple event where there was a lot of expected products announced. While there have been rumors about Apple diving into gaming for years now, September 10, 2019 was when the company finally dipped its toe in the water. I mean, Google is over there going all in with its Stadia platform and Microsoft's…working on something over there. Apple couldn't just sit there and not pass its test to the front.
What Is Apple Arcade
Basically, it's Apple's attempt at a video game subscription service. With these services, you often play a set price and get access to a variety of games for a month or a number of months if you went with the discounted multi-month or annual fee. Priced at $5 a month, the company claims to have over 100 games slated for the service. So far, just over 30 have been announced.
Out of those 30-plus games, there are a few classic franchises and standouts. I'm going to say I'm optimistic about what other games will roll out or will be available on Apple Arcade's launch. That's just going on the stronger titles in this initial line-up. I have been wrong in the past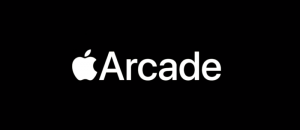 when it comes to be enthusiastic about launch line-ups.
Let's get into a few of Apple Arcade's standouts.
Beyond a Steel Sky
There are a few that a truly standout and would have me all over the service at launch. At the top of that list is Beyond A Steel Sky. Revolution Studios have been around for 30 years now. Lure of the Tempest from 1992 garnered attention for the studio while 1994's Beneath a Steel Sky made them a name in PC adventure games. We're not even going to get into the incredible Broken Sword saga.
Beyond a Steel Sky is the newest and second in the Steel Sky series. A cyberpunk adventure story, it looks great and has come a long way from the 2D, point-and-click focus of 90s PC games. Since the original team handled the story for this one, I'm expecting a great experience with the sequel.
Oceanborn 2: Knights of the Lost Realm
This is the other game that would have me on Apple Arcade. Oceanborn 2 is an amazing looking game that just gives off 90s and early 00s action RPG vibes. This could very well be the service's Zelda, Dark Cloud, Secret of Mana, or Ys. And would you believe it, most of those games and a few others are actually inspirations to Oceanborn 2!
Sonic Racing
"Why does Sonic need to race in a car when he can run at high speeds?" This was always my question whenever a Sonic racing game was announced. Super Mario and Diddy Kong? Sure, let them race. They weren't heavily promoted as being "The Fastest Thing Alive."
That said, the Sonic racing games are very well done and extremely fun in a party gaming setting. In solo play, they're solid games. Unless Apple just has a game studio working on a truly exclusive racing game or there are other racing games that will drop as well, this one will steal the show in that category.
And trust me, with over a hundred games slated to be on the service, there will be more racing games in that line-up.
The Pathless
Developed by Giant Squid, the studio which did the stunning ABZU, The Pathless continues with the studio's style of games with beautiful, unique art styles and strong gameplay. It's an action game where you will solve puzzles and engage in battles as The Hunter, an archer and her eagle. I hate to keep drawing comparisons to the Zelda games but it gives me those same vibes.
There are a few other games that look solid of the initial 35 games but we'll have to wait and see what else Apple Arcade has up its sleeve. It launches September 19th and will be $4.99 a month.
Staff Writer; M. Swift
This talented writer is also a podcast host, and comic book fan who loves all things old school. One may also find him on Twitter at; metalswift.