These Innovations at CES Asia Will Blow Your Mind.
(ThyBlackMan.com) More than 500 companies participated in CES Asia 2019 and introduced their best products and latest innovations. While the focus was more on 5G connectivity, future of transportation, IoT, and artificial intelligence, companies also showed off some unique products and new technologies. The event took place in Shanghai, China and gave us a glimpse of what to expect from the Asian market in the future.
Multi-Sensory Device
Japan Display Inc. has developed a product called Multi-Sensory Device. It's a wooden box that imitates a record player. Multi-Sensory Device has a round-shaped display that shows different background motion pictures depending on the time and user's mood. The device exudes aromas, changes images on the display, and plays music. The device looks beautiful in the wooden box shape and can be installed in any room. You can keep it horizontally and vertically. The crowd-funded project was shown at CES Asia 2019 and will be available for consumers by the end of the fiscal year 2019.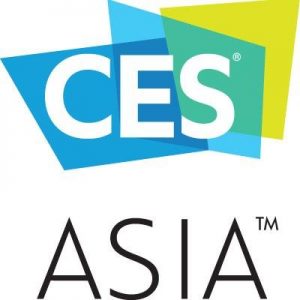 Silicon 3D Printer
There were so many products and gadgets at CES Asia 2019 that one can easily miss seeing some of them. The CES Asia Innovation Awards honoree Spectroplast AG  brought the world's first high-resolution silicon 3D printer. The company promises high-quality 3D printing and has created a material which is safe for both wearables and medical products such as models and implants.
Robots that dance and fight
This year's CES Asia event was full of robots that walk, swim, dance, play table tennis, and even fight in a ring. Just don't expect them to be available anytime soon in the market. Fighting robots have been in the market since long, but they were not as fast as they are now. Many companies have tried selling robots in the past, but due to usability issues, many of them failed. Interestingly, this hasn't stopped companies from trying. A Chinese company brought its battle robots to CES Asia 2019. These robots can be controlled by a motion controller and also via mobile apps.
Monowheel Scooter
Of all the gadgets and technologies shown at CES Asia 2019, the Kiwano KO1 Plus electric scooter was the strangest thing. It is a one-wheel electric scooter that can go up to 12 miles per hour. You can expect to travel 12 miles after a full charge that hardly takes 2 hours. The K01 Plus scooter is built for short adventure travel and for roads as well. It can balance itself, but when riding, riders need to have some serious skills to maintain the balance.
Holograms
Holograms have been around for a long time now and many companies are using them.  Enterprises use them for 3D presentations in conferences and meetings. At CES Asia 2019, companies showed off their holograms and augmented reality-based projects which will change the way businesses interact with their customers and plan marketing campaigns. DseeLab is one of those companies that are working on unique holograms projects. The company introduced a holographic fan which can be used by businesses operating in different industries.
Nearly all of the products shown at CES Asia are amazing,  though there are some products which we missed as they already made a debut at CES in January this year. With all the talk about AI and robots helping businesses improve their processes and generate more revenue, Kyoto, Japan-based tech company Omron is focusing on something else.
Omron has designed a table tennis tutor robot Forpheus that teaches people how to play table tennis. Forpheus, as an AI-enabled table tennis tutor robot, holds a Guinness Book of World Record. It uses a robotic arm which is controlled by a system that tells the arm where to move and when to hit the ball. With the help of cameras, Forpheus observes and predicts your hand movements, so in short, it knows what type of shot you are planning.
Staff Writer; Corey Shaw
Have any Tech Tips? News? Hit up our Tech Guru at; CoreyS@ThyBlackMan.com