Apple iPhone X is Cool, but what's next?
(ThyBlackMan.com) After the iPhone X, we now have the iPhone XS, iPhone XS Max, and iPhone XR, and people have started talking about the iPhones 2019. While there is no official confirmation on the next iPhone products, it seems Apple will bring some more changes in the design and new features will be added. Here's everything we know so far about Apple's 2019 flagships.
There could be an iPhone with no notch
Apple has not stopped working on its design of an iPhone without notch. The company updated details in some of its old patents and according to the new details, Apple is working on it. If everything goes well, Apple will embed the sensors in the device's display as well. Patent details suggest that Apple will put the notch to accommodate sensors, but it will be too small.
Triple-lens camera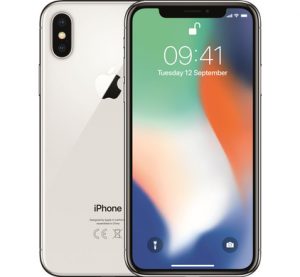 Chinese media has been sharing new information about the possible features of 2019 iPhones for a long time. Earlier this year, a publication claimed the iPhones releasing in 2019 will feature a triple-lens camera. The existing iPhones feature a dual-lens camera setup and according to reports, the third lens on the next iPhone models will be a long-focus lens. It will increase the zoom capacity of the camera with up to 3x optical zoom. If that happens, iPhone users will be able to capture long-distance object with better picture quality without any blurry reduction in the images.
Apple currently uses TrueDepth camera technology in its iPhones' front-facing camera. In the future, the iPhones will use even more advanced technology on the rear camera. With a new lens, the 2019 iPhones will be capable of capturing images of different scenes and 3D objects from multiple angles. The new iPhone's rear camera will be able to recognize 3D objects in the same way the front camera on Apple's iPhone XS does.
Apple CEO Tim Cook has already expressed his interest in improving AR capabilities of the iPhone product line. During the new iPhone announcement, we have seen how the company is offering new features such as object measurement. With one more lens on the back, the 2019 iPhones will most likely get new AR features. Apple is developing more applications using the company's proprietary ARKit 2.0. It's a clear indication that iOS 13 will bring more AR focused features and AR gaming capabilities.
OLED and LCD display & no 3D Touch
If analysts are right, Apple will entirely remove 3D Touch from its iPhones and this change will take place in 2019. The company's pressure-sensitive screen technology will no longer be available on iPhones according to an analyst Ming-Chi Kuo. An analyst from Barclays also backed this claim by saying the successors to this year's iPhones will not use 3D Touch technology.
Apple is known for removing features that don't perform as per the company's expectations or are not widely used or loved by customers. In 2015, 3D Touch was a big deal for Apple fans, but as we have seen in the last two years, the company is trying to keep this feature away from its smartphones. In 2019, the company will likely remove the feature from the high-end smartphones and its entry-level phone as well.
When it comes to iPhone display, views of industry analysts don't match as some are claiming that all the 2019 iPhones will feature an OLED display, while others say that Apple will keep one phone with LCD display. This year's iPhone XR is a low-end model with an LCD display. Apple calls it Liquid Retina display. It's unlikely that Apple will kill its new technology in a year.
An LCD iPhone that comes with the latest processor and software will likely be sold faster than the high-end expensive iPhones. The OLED technology will be there and Apple will introduce two high-end iPhone models with an OLED display, but for one entry-level phone, LCD display will help in reducing the overall manufacturing cost.
Staff Writer; Corey Shaw
Have any Tech Tips? News? Hit up our Tech Guru at; CoreyS@ThyBlackMan.com