10 Best U.S. Cities To Start A Business In 2018.
(ThyBlackMan.com) New entrepreneurs might feel that there's no better place than Silicon Valley, New York City, Las Vegas or Washington D.C. to start a business in the United States, but according to several reports, if you want to start a business, there are some amazing U.S. cities to turn your dreams into reality. Here we have listed 10 best U.S. cities suitable for business.
1. Oklahoma City
Oklahoma City is among the five top cities in terms of low cost of doing business. It is also a place with low electricity and tax rates. If you are in search of an apartment, Oklahoma City is one of the top 10 places to find luxury apartments within your reach. For paperwork also, this city is one of the best as you can get things done within a day. The state also offers several benefits to business owners and employees making it a fast-growing city and a great place to start your career.
2. Raleigh, North Carolina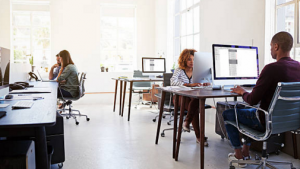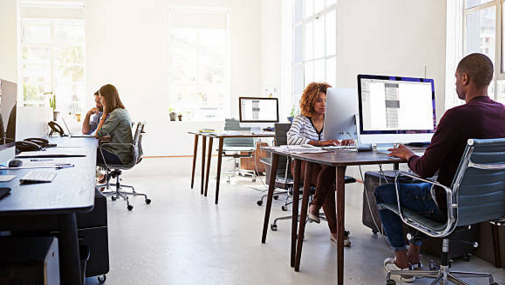 Many companies in technology, life science, and medical devices have done well in Raleigh. Software, gaming, data centers, and mobile technology startups are thriving here. The city has three big universities within reach and when you compare Raleigh to Silicon Valley, starting a business here is pretty easy because of the low cost of living. For new companies, this area has a lot to offer. It's small enough to make connections and it is big enough to find talent for your business.
3. Austin, Texas
Austin is the Capital of Texas, and there are many factors that make companies successful here. The city is located in the heart of the state and places like Dallas-Fort Worth, Houston and San Antonio are located near it. Those who want to expand business in Texas can easily get licensing and paperwork done in the city. There are universities and colleges to fuel the local workforce. Texas is also known for its conservative policies when it comes to financing and as a result, businesses can enjoy lower tax rates.
4. Charlotte, North Carolina
Charlotte has seen significant growth in the past decade, and how this city is transforming into a business hub can be clearly seen by looking at the number of companies operating in the city. Numerous construction sites also tell us that this place is going to become a major business destination. As far as the climate is concerned, it is far better than many other cities and if you want to compare the cost of living, the expenses are manageable here. You can start a business, live with family, throw parties without spending a fortune.
5. Springfield, Missouri
Springfield is the right place for a wonderful beginning. Low labor costs, low tax rates, and programs to help local businesses make it one of the best places in the U.S. to start a business. This region is highly appreciated by business owners for a low-cost living, favorable tax climate, and growth in the number of jobs to attract talent and population. Springfield is very suitable for tech, logistics, and IT related work.
6. St. Louis
St. Louis is no more a struggling city as it is one of the best places in the U.S. to start a business. As far as the business environment is concerned, this city is one of the most business-friendly places in the U.S. Availability of low-cost office spaces, access to higher education (thanks to those good universities), educated workforce and low cost of living make it an ideal place to start or expand your business.
7. Grand Rapids, Michigan
The investment in medical facilities, schools, and infrastructure play a major role in the growth and development of Grand Rapids. It is not only a great place to start a business, Grand Rapids also ranks among the best places to live and raise a family. Employment opportunities, low cost of living, access to quality education and good social infrastructure make this city the right place to work and grow.
8. Provo, Utah
Located near Ogden and Salt Lake City, Provo is one of the fastest growing cities. The abundance of business aid, local boot camps, and support to new entrepreneurs are key reasons why more people are interested in setting up a business here. Other than business accelerators, there are several other resources available in the area to improve business access. Finding talent for your new business is not a challenge here and the local government has been very supportive of new businesses.
9. Dallas, Texas
Based on the city's past, present and projected job growth, income growth and cost of living, Dallas is one of the best U.S. cities to start a business. Economic growth and educational attainment also play a major role in the city's success in becoming a business hub. Low crime rates, job opportunities, and good social infrastructure make it a suitable place for those who want to move in with family.
10. San Antonio, Texas
San Antonio is one of the country's most affordable cities in terms of the cost of living. The city also ranks well for the number of women-owned companies and small businesses. Small business owners in the city can easily find favorable tax environment, a well-educated workforce, and better quality of life.
Location plays a key role in your business success. Some places can be more supportive and be encouraging for entrepreneurship, so choose your business location wisely and live your dreams.
Staff Writer; Corey Shaw
Have any Tech Tips? News? Hit up our Tech Guru at; CoreyS@ThyBlackMan.com