The sports world reacts to the devastating effects of Hurricane Harvey.
(ThyBlackMan.com) Hurricane Harvey has been among the most destructive natural events in recent American history. It has generated a record amount of rainfall and has broken the all-time Texas rainfall record from a tropical storm or hurricane. Hurricane Harvey has already had billions of dollars of financial implications related to its economic toll. Flooding and power outages have had a tremendous impact.
Countless numbers of homes and businesses have been ruined and destroyed but more importantly the safety of people in Texas Gulf Coast has been compromised. The mayor of Houston, Sylvester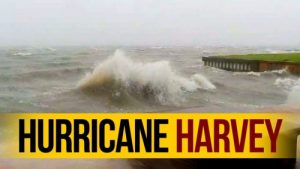 Turner, started the Hurricane Harvey Relief Fund for victims that have been affected by the recent floods. There were also a response from athletes, sports teams, and sports organizations because of the devastation of Hurricane Harvey.
Professional sports teams in Texas have pledged significant funds to assist in the Hurricane Harvey effort. Houston Astros owner Jim Crane and the Astros organization of Major League Baseball are donating a combined $4 million to the relief efforts aiding the victims of Hurricane Harvey. The owner of the Houston Rockets, Leslie Alexander, of the NBA has contributed $4 million to Mayor Sylvester Turner's Hurricane Harvey relief fund. Alexander, who is selling the Rockets, found it important to assist a community that has been important to his NBA franchise. Bob McNair, the owner of the NFL's Houston Texans, and his wife have donated $1 million to the United Way of Houston to be used for flood victims.
The best player on the Houston Texans, superstar defensive lineman J.J. Watt, has done fundraising for Hurricane Harvey victims and delivered a heartfelt message on social media by saying, "It's very difficult. It's very difficult, not only because we have family and friends back there — some guys have young kids, some guys have wives and families — but that's our city. It's very tough to watch our city get hit by such a bad storm and not be there to help, not be able to help with the recovery, not be able to help with the process." Watt has been helping with the process through his fundraising efforts.
Sports figures from across the country have responded to the effects of Hurricane Harvey. NBA players have expressed their support, thoughts, and prayers for the people affected by it. NBA player and Houston native Gerald Green has been personally involved with the Hurricane Harvey situation after asking people to help him secure a boat so he could help people who are in danger because of massive flooding in the city and surrounding areas.
Houston Cougars men's basketball coach Kelvin Sampson publicly called for college basketball coaches and programs to send team apparel, shirts, and shoes to help hurricane victims in need and he got a big time response. On a less important note, Hurricane Harvey has also forced sporting events to undergo some significant rescheduling for baseball, college football, and other events. There are many ways that you can personally help people affected by Hurricane Harvey by clicking on this link.
Staff Writer; Mark Hines