New Nonprofit Provides Africana-Centered Entrepreneurial Solution for Post-Graduate Un(der)employment.
(ThyBlackMan.com) New Nonprofit Provides Innovative Solution for Post-Graduate Un(der)employment by Offering College Students of African Descent an Africana-Centered Entrepreneurial Internship Program.
If one were to search through the details of every world-renowned entrepreneurial educational program, they would be hard pressed to find one that teaches entrepreneurship from any notable Africana perspective. While a wide range of programs target black youth, offering them everything from coursework to experiential learning opportunities, none utilize curriculum that is culturally specific. This severely detrimental educational gap, and the problem of high post-graduate un(der)employment and its negative impact on people of African descent's overall livelihood, are what motivated Founders, Esi Kagale Agyeman Gillo and Peter Markeeo Gillo, to create DIFFvelopment and its intellectual and practical entrepreneurially-centered Consultrepreneurship program.
BLACK EMPLOYMENT DISCRIMINATION CRISIS
In their original scholarly piece, MATTERS, the duo makes it crystal clear why their Consultrepreneurship is so important. In the section Why Students of African Descent?, they explore the problem of widespread employment discrimination across the US and Europe. Citing studies such as Discrimination in the Credential Society and Afrophobia in Europe ENAR Shadow Report 2014-2015, they highlight how "…regardless of a person of African descent's level of education, professional qualifications or clean criminal history, race stands out as the main factor determining their employability, salary and on-the-job treatment." Highlighting the Center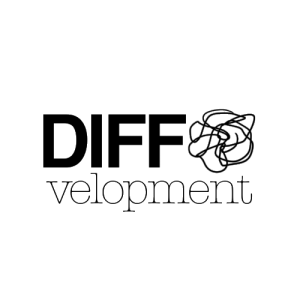 for Economic and Policy Research's 2014 study, A College Degree is No Guarantee, they force readers to grapple with the fact "that 56% of recent black college graduates are underemployed, with many working at jobs that do not require a degree….[with]…blacks who finished four years of college…suffering from unemployment rates that are painfully high, compared with their white counterparts." In concluding the Why Students of African Descent? section, they declare that "…DIFFvelopment seeks to offer the next generation of black professionals access to the customized world-class, professional direction and support they need and deserve…ensur[ing] every student walks away from the Consultrepreneurship program knowing that when it comes to their careers, they can choose themselves as entrepreneurs in the field of their choice, instead of waiting to be chosen."
In the sections that follow—Why Entrepreneurship?, Why Independent Restaurants? and Why Business Scholars?—they break down the calculated ways in which each component of the program serves to develop participating students into independent thinkers who are unafraid to "create authentic opportunities that uplift and re-empower people of African descent to pursue endeavors that not only serve them individually, but that also serve the collective group more broadly." By educating them about "how individual success should be utilized to reproduce greater success within the group at large," the Gillos are confident that by the time participants complete the program, they will be well equipped to lead in bringing forth the kind of change the "collective group" needs.
DIFFVELOPMENT'S MISSION AND CONSULTREPRENEURSHIP PROGRAM
Focused on their mission to Re-empower people of African descent one student at a time, Esi and Peter have dedicated themselves to creating a dynamic three-prong program that teaches college students of African descent about entrepreneurship through 12 weeks of intellectual, practical and theoretical learning.
Intellectual Component
Through the intellectual component of the program, interns, referred to as Consultrepreneurs, gain historical and contemporary awareness of how people of African descent's previous entrepreneurial accomplishments connect to their current enterprising achievements of today. This is achieved through in-class instruction and lecture series sessions across various entrepreneurial topic areas. Essentially, Consultrepreneurs are introduced to the fundamentals of the small business industry, what it means to start a business, and how to save, invest and research the financial marketplace. Subjects are explored through key, illustrative current and historical matters, including ancient African entrepreneurship, the rise, fall and rebirth of Black Wall Street, publicly traded black-owned businesses, and the stories of successful black entrepreneurs, spanning Africa and the diaspora.
Practical and Theoretical Components
Through the practical and theoretical components of the program, Consultrepreneurs provide independent restaurants, referred to as DIFF Clients, with free consulting services through the guidance of weekly check-in and supervisory meetings with DIFFvelopment and an assigned business scholar, referred to as a DIFF Advisor. Through a weekly minimum of thirty-minute consultation meetings and six-hour Evaluative Observational Analysis sessions, both parties are pushed to reflect on the status and potential of the DIFF Client in question. All insights and findings come together to inform the content of a high-level consulting report, serving as evidence, not only of the Consultrepreneur's entrepreneurial consulting experience, but as a valuable reference for the owner as they explore new ways to improve their business. To become a DIFF Advisor, one must have both theoretical and practical entrepreneurial experience so that they can effectively provide their Consultrepreneur with in-depth strategic direction as they construct their high-level consulting report. Independent restaurant Consultrepreneurship participant, Nataki Williams, Owner of Vital Dining, describes the program as "a great opportunity to work on your business and still give back. Good questions allow you to challenge your own operations and make better decisions."
While the practical and theoretical components of the Consultrepreneurship certainly provide independent restaurants with a mutually beneficial opportunity to grow while giving back, the cultural foundation of the intellectual component of the program radically solves for the issue of exclusionary education, providing students of African descent with the opportunity to connect with entrepreneurship in a personal way, opening them up to "develop a true appreciation for what it means to deliver professional services to important clients, transform critical thinking skills into legitimate consulting work, and formulate effective processes for creating and maintaining a successful business." Those that complete the program will undoubtedly enter the workforce "far ahead of their corporately-trained peers, empowered to operate from an exceptionally informed perspective when they embark on their own entrepreneurial or intrapreneurial journey" (MATTERS).
HOW TO GET INVOLVED
DIFFvelopment will be launching an online resource center in April. Through the online resource center, those unable to participate in the program will still have the opportunity to learn about entrepreneurship from an Africana-centered perspective.
Applications are open for the first program period, beginning May 22, 2017. Ten exceptional students, ten motivated business scholars and ten unique independent restaurants will be selected to participate in this summer's program period. To date, DIFFvelopment's portfolio of participating restaurants includes, Vital Dining, Villalobos Mexican Restaurant and Health Love & Soul Juice Bar & Grill.
Though currently based in Montclair, New Jersey, DIFFvelopment will expand to other key states and countries, or as the Founders put it: "to every corner of the world where people of African descent need re-empowerment and independent restaurants could benefit from excellent, free outside assistance."
To apply, or for more information and instructions on how to get involved, visit: www.diffvelopment.org.
# # #