Elizabeth Vergas Rehabilitation Treatment for Addiction.
(ThyBlackMan.com) Elizabeth Vergas was born in the year 1962 in New Jersey. She is an American Television Journalist. She has been quite talented and was capable enough to do interviews as well as the one hour special shows. She was quite versatile and the people in her office and her seniors were quite dependent on her.
She was dating singer and song writer Marc Cohn and then she married him in the year 2002. Marc Cohn had two children from his first marriage and with this marriage the couple had two more children. In the year 2013 there were reports that Elizabeth Vergas was undergoing treatment at the rehab for alcoholism.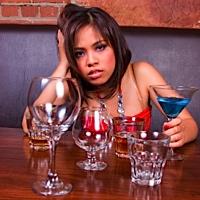 Even she had confirmed that she was undergoing the treatment for addiction. There were problems in the personal life of Elizabeth and Marc and perhaps this was the reason why she became alcoholic. She was quite stressed and depressed. It seems that marc had an affair with someone when she was in rehabilitation and this was even more frustrating for her.
As far as her educational background is concerned she was from University of Missouri and then when she entered into the career of journalism and anchoring there was no looking back. When she was out from rehab and treatment, she declared that she was all fine. In fact, she felt very good after that. In fact, as per Elizabeth, the reason for alcoholism may not be the personal life or kids, but it was the panic attacks that were there with her since her childhood.
In fact in the year 1993 she had got panic attack at work. But the realization came only when she went to work one day and she was too drunk. But after the treatment, she could do her work much better. In fact, many channels are spying on her activities as they want to hire her. She still holds the same charm for work.
Staff Writer; Latasha Moore