This article is dedicated to Black folks who are willing to pay their blessings forward by helping others among us. It also cites, by way of relevant example, the magnitude and power that has accrued to one relatively small group of people in this country who work collectively in support of one another.
Sheldon Adelson, the international casino magnate, with a net worth of $25.5 billion (Source: Forbes Real Time Ranking), is a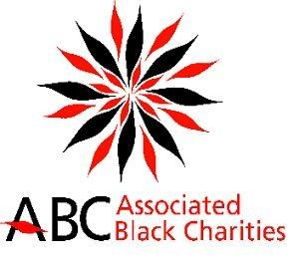 mong the ten wealthiest persons in the U.S. and ranks high among the wealthiest in the world. Of course, if you have not heard, he gives hundreds of millions to the Republican Party and its candidates. But he also started the Adelson Family Foundation in 2007, the primary purpose of which is to strengthen the State of Israel and the Jewish people; the Adelson Medical Research Foundation focuses on healthcare.
Aside from Adelson's political ideology, something most of us would concentrate on and spend hours discussing, he is using his wealth to empower his people and to pay for medical research, special housing for the afflicted, and education for children with special needs—laudable by any measure. His is just one example of a member of what could be called a "minority group" that should, among other things, cause us to reflect on our philanthropic actions toward one another, that is, the power to control our collective financial assets to empower ourselves.
Sometime in the very near future, the Blackonomics Foundation will be introduced; formally established a few months ago, it will not be unveiled for several more months. Timing is everything, you know. Until then, and even afterward, there are Black foundations that are doing great work and are worthy of our praise and our dollars.
In my first two books (1998 and 1999) I lauded basketball great, Dikembe Mutombo and his foundation, whose mission it was to build a hospital in the Congo. I also acknowledged Patrick Ewing and Alonzo Mourning for contributing to that worthy cause. By the way, only three or four NBA players helped Mutombo in his effort to raise $49 million for the hospital. (The lack of support for our foundations, however, does not only exist among those who are super-rich; those of us at the lower rungs of the economic ladder fail to support them as well.)
There are others, but here is a great example: For nearly two decades now, NBA Hall of Famer, Alonzo Mourning, and his wife, Tracy, have headed many charitable efforts as part of their commitment to "give back" to their community, especially to the young people of Miami. The Mourning Family Foundation has raised tens of millions of dollars toward that end and helped thousands of people; they are truly exemplary of what more Black folks should be doing.
In 2013, Mourning hired the former President of the Miami-Dade Chamber of Commerce, Bill Diggs, who invited me to speak at a chamber function in Miami a few years ago. With Diggs at the helm as President, and the Mourning's having paved the way and set the tone, their Foundation will continue to maintain its high standards of excellence for years to come.
You folks in Miami should direct some of your money to the Mourning Family Foundation and show that you are willing to support this worthwhile charitable organization. Go online, check it out, and make it a monthly recipient of your overall tax-deductible donations. We must do a better job of supporting those who support us and our children.
Relatively speaking, each of us can do better, not only rich athletes but also the rest of us. If we would simply reflect on the greatness of our ancestors, their will to live and to provide for us, their progeny, we would do better. If we would consider the benefit of collective economic activity, the potential treasures we could amass for our progeny with our resources, Black people would surely live up to the greatness that is within us all.
Mutombo cited a proverb to drive home his message, "Judge not the poor for their poverty, but judge the community for its indifference." Well stated; but well-done beats well said every time. So I also say, "Well Done," Alonzo and Tracy Mourning. http://www.mourningfamilyfoundation.org/