Buckle Up in the Backseat: Uber Tips and Tricks for Wise Riders.
(ThyBlackMan.com) Uber often sends targeted advertising to customers ahead of weekends and holidays — if you're headed to a party, they hope you will remember to use Uber. What they fail to mention in those advertisements is that they charge "surge" prices at such high-demand times.
Uber may be within its rights charging whatever it wants. The problem is that people tottering out of parties are usually in no state to look closely at Uber's notifications offering warnings on raised prices. They wake up the following morning to find that they've been "surged" eight, nine or ten times the regular fare. Uber claims to run surges to motivate drivers to get out and drive during high demand hours. While surge pricing may or may not achieve this aim, it does mean that a 20-minute ride ends up costing as much is $400 (complaints surge on Uber's Facebook page on holidays and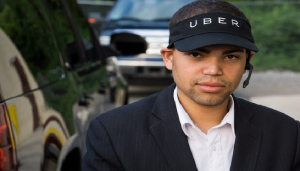 weekends). Often, the Uber app's fare estimate doesn't even show the newly expensive pricing. There's just a warning that a surge will apply.
While Uber has responded by putting a drunk-proof acceptance feature on its app in addition to its surge pricing notice (users need to type in a longform acknowledgment of how they understand that they will pay much more), taking a ride on the service still is a great way to lose money.
The service, though, is far more capable of giving people access to transportation than any single taxi service ever has been. Uber is also a good thing because drivers on the service make more than regular taxi drivers do. Where regular taxi services have drivers living in poverty, rideshare services raise the standard of living. It's important to know how to use Uber, though, to make sure that you don't get ripped off. There are great ways to save when you use Uber.
Look for those promo codes
Savvy riders use couponing just the way savvy shoppers do. Each time you plan to ride, you can do a quick search for Uber promo codes, get something and knock anything from $5 to $15 off your ride. Looking for coupon codes is something to do every single time.
Referral links are another way to save money. You get a free ride for each new friend that you refer to the service. It can work for a few free rides.
There is such a thing as "miles" on Uber
Uber has partnerships with other companies, a fact that most riders have no idea about. Knowing about these relationships can help you make the most of your Uber time.
Starwood and Uber are partners, and Uber gives you points on your Starwood hotel custom. If you are a Starwood Preferred Guest, you also get a point for every dollar that you spend on Uber. You do need to be aware that sticking to Starwood isn't actually limiting . Starwood owns a number of popular chains, including the Meridian, Aloft, Sheraton and Westin, among others.
Uber has a business association with Facebook, too. When you hail your Uber ride on Facebook, you get a discounted fare. It's on the Facebook Messenger app under New message — More — Transportation.
A 20% cashback is also a possibility when you pay for your Uber rides on certain credit cards. Capital One's Quicksilver is one example. Amex Membership Rewards, Citi Thank You and Chase Sapphire Preferred are others.
Use technology to beat technology
There's an app that lets you predict Uber surges. Called Cut the Surge, it helps predict times when Uber is most likely to set off its surge pricing system. Even if you don't have the app (which would be the case if you use iOS, for example), you can still try ordering on Uber out of different locations within a couple of blocks of where you are. Sometimes, this attempt does make a difference.
There's always UberPool
UberPool is currently available in New York, Los Angeles, San Francisco and Paris, and will be offered in other cities, as well. When you are by yourself or with no more than one other passenger, you get to pick UberPool on your Uber app. It matches you with another Uber rider going the same direction as you.
Chad Fonger has been driving for rideshare companies for many years including for services such as Lyft and Uber. He strives towards sharing his experiences and helpful information with his popular comprehensive blog, which goes in-depth about the dynamic and ever-growing rideshare industry.
Staff Writer; Mark Poole