President Obama Took 'Smarter' Approach.
(ThyBlackMan.com) With first light on January 16 came the stunning news: "Iran released Washington Post correspondent Jason Rezaian and three other detained Iranian Americans on Saturday in exchange for seven people imprisoned or charged in the United States," the Washington Post reported, "a swap linked to the imminent implementation of a landmark nuclear deal between Tehran and six world powers."
The article went on to say that Iran was also releasing a fifth American, a student detained in Tehran some months ago, separately from the exchange. The swap, according to an American official, was a "one-time arrangement because it was an opportunity to bring Americans home," should not be considered something that would "encourage this behavior in the future" by Iran, and that,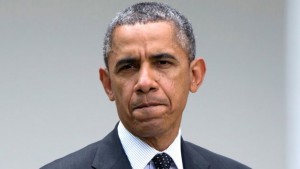 while it was not directly related to the nuclear talks the U.S. and five other Western nations had successfully completed with Iran in July, the deal those talks produced "greatly accelerated talks about the prisoners."
U.S. officials emphasized that none of the Iranians held here were suspected of terrorist activities or violent crimes. Instead, they had been charged with or convicted of violating trade sanctions against Iran or exporting technology that could be used to enhance Iran's military capabilities.
That gripping news was soon accompanied by two other striking announcements. The first was word that 10 U.S. Navy sailors, who had been taken prisoner by Iranian military earlier in the week when their small, lightly-armored patrol boats had mistakenly sailed into Iranian waters, had been released within a day of their capture.
The second, announced by President Obama himself, was that officials of the International Atomic Energy Agency had declared that Iran had met the requirements of the agreement reached with the U.S. and other major world powers last July to limit its efforts to build a full-scale nuclear program. That resulted in the automatic lifting of sanctions imposed by the United Nations, the European Union and the U.S.
Republicans, who had bitterly opposed the deal, bellowed their Hollywood movies-derived macho-man fantasies of how they'd conduct foreign policy, and studiously avoided offering even a dollop of praise for the president, and his two foreign-policy chieftains, Secretary of State John F. Kerry and his predecessor, Hillary Clinton.
No one with half a brain would think American and Iranian officials will soon be gathering 'round the campfire singing "Kumbaya." Obama made that clear the very next day when he announced that, even as the sanctions mentioned in the treaty have expired, other U.S. sanctions against Iran remain in force. Foreign policy and international trade experts said it would remain difficult for American companies to overcome "the complicated web of restrictions to doing business there."
But there's also no doubt the "Iranian crisis" that's been a significant feature of American foreign policy for four decades is now substantially less tense than it was. Now, both countries' interests are guarded by a powerful treaty and the pragmatic mutual interest in peace of both the U.S. and Iran – and a host of European and, less conspicuously, Middle Eastern nations.
In other words, one can describe the new arrangement in terms similar to those once used to define what came to be the wary, three-cornered Cold War relationship between the U.S., the Soviet Union, and China: "peaceful co-existence."
So, now we have another administration achievement that stands in sharp contrast to all those predictions by pundits – and boasts by Republicans – after the 2010 midterm elections of a doomed Obama administration. And the similarly confident declarations after the 2014 midterm elections, when the GOP gained numerical control of the Congress, that the president was facing a gloomy, ineffectual "lame duck" end to his tenure in office. Perhaps we should retrospectively honor such predictions with the "silly goose" award.
There's no magic to President Obama's ability to see what was possible to achieve in reducing tensions with Iran and in other domestic and foreign policy matters and to get it done. Actually, he identified the fundamental ingredients of any president's ability to get things done in two brief passages in the State of the Union address he delivered just four days before the bombshell news about Iran.
First, in referencing past foreign-policy disasters in Vietnam and Iraq, he said American officials had to learn to take "a smarter approach, a patient and disciplined strategy that uses every element of our national power." And then, moments later, he stated that "American leadership in the 21st century is not a choice between ignoring the rest of the world … and rebuilding whatever society is unraveling. Leadership means a wise application of military power and rallying the world behind causes that are right."
Written By Lee A. Daniels