Pot Politics: The Evolution of State and Federal Marijuana Laws.
(ThyBlackMan.com) Marijuana laws in the USA are complex. Ever since 1996, numerous states have passed laws that have allowed marijuana to be smoked for medical reasons, and now a select group of states have legalized recreational use as well. This is changing things up in a big way across the country, and there is a lot of debate about the future of the drug. It's important to know the rules to avoid getting into trouble, so here is some information on how state and federal laws have evolved.
How the Laws Have Changed
On Whitehouse.gov, you can read that 23 states have now passed laws that allow marijuana to be smoked for medical reasons. The first early movements towards legalization began in 1973, when marijuana was decriminalized in Oregon, after which some other states followed suit. Then in 1996, California legalized marijuana for medical usage, and this led more states to introduce the same laws.
But the biggest change arrived in 2012, when recreational cannabis was legalized in both Colorado and Washington. This means that the possession, sale and distribution of marijuana is legal for adults 21 and over in these states, which both now have legal markets.
In 2014, in the midterms, even more legalization came into force when other states followed suit, including Washington D.C., Alaska, and Oregon. In Columbia, adults can grow and possess limited amounts but cannot sell it. It is also legal for recreational use in South Portland and Portland in Maine.
Cannabis Remains a Schedule I Substance
Despite the changes in many state laws, cannabis remains a Schedule I substance under the Controlled Substances Act. This means it is classified as having high abuse potential and no medical use, and 22 states still have laws where use or possession is a misdemeanor or a felony. States are allowed to pass laws to decriminalize it for medical or recreational use as long as they have a regulation system in place, and as a result different states have different rules.
Using marijuana is still a Federal offense, and this can cause some confusion. If you plan to use it, you will want to know where it is illegal or you could end up having to hire a criminal lawyer to get you out of trouble.
Further Attempts to Reform Marijuana Laws
Another reform bill was introduced in the Senate in March 2015 in an attempt to reform marijuana laws. A number of senators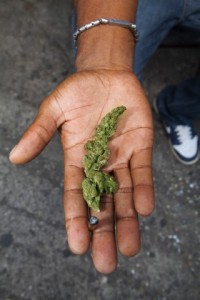 presented a bid to legalize medical marijuana programs under federal law and get marijuana reclassified to a Schedule II drug. This would allow more research into the drug, and it could even lead to cannabis being covered by health insurance.
The Department of Justice tends to not mind about the drug being sold to patients in the states, but prosecutions are not unheard of. For this reason, there is a large movement to get marijuana decriminalized across the country, which is something that could well happen in the future.
More States Could End Prohibition
Although the number of states where recreational use of marijuana is currently legal is still small, it is expected that this number will go up in the near future. In fact, seven states are currently looking likely to make the drug legal in 2016.
One of the most important of these is California, and if the state legalizes recreational use, this could really change things across the country. California is the most populous state, and legalization here would have a large effect right across the USA.
Other states that are expected to legalize recreational use of marijuana in the near future include Massachusetts, Nevada, Arizona, Missouri, Hawaii, and Maine.
What Does It All Mean for the USA?
The fact that marijuana is legally on sale is something that many people still have to get used to across the USA right now. For generations, the drug has been prohibited and people have been warned against using it for health reasons as well as legal reasons. Suddenly, it is completely legal in certain states, and this is obviously going to take some time to sink in.
However, attitudes are changing, and most people now think that it will become fully legal in their lifetimes, according to a Bloomberg Politics poll in April 2015, which is reported here. In addition, more people are now in favor of legalization compared to a few years ago, and it is this change in public attitudes that could well see marijuana legalized across the country in the not too distant future.
A native of St. Louis, Mr. Fernandez graduated from Boston College and Washington University Law School. He previously worked as a District Attorney in the City of St. Louis before entering private practice. His Firm concentrates on criminal defense, personal injury, medical malpractice, and immigration and naturalization cases. Mr. Fernandez has been lead counsel on numerous trials with experience in both the State and Federal Courts.
Photo credit; https://wendymccormick.com.
Staff Writer; Bobby Love