Elementary Tips to Help Children in School.
(ThyBlackMan.com) As the school year comes to a conclusion, parents need to be diligent in making sure their children are successful. These are a few suggestions to help parents end the year positively.
1.Encourage reading in any way, have children read comics sections, sports, food and even help wanted sections of newspapers to help with linking information to life and living. Find out what they like in reading and have a reading library at home. Get a library card and treat it as valuable.
2.Treat your children as though they are authors, encourage writing about their day. Writing is  a key part of cognitive/intellectual growth. Children will write more as they progress in school. Writing, reading and comprehension work together to bridge the gap between applying skills and integrating what is learned in school and how to apply in real life. Make sure to provide the best help to your kid, check out Boys & Girls Club of Metro Queens and their elementary afterschool and middle school programs.
3. Make math part of your child's everyday life, this reinforces critical and higher order thinking skills. Math helps your child's brain mature and encourages self-confidence and self awareness. When shopping have children practice math skills.
4. Teach your children how to listen. Listening is very important especially in highly involved classrooms. Classrooms are initially teacher centered where the teacher is the center of the instructional process. Providing directions, guidance, strategies and procedures to encourage and reinforce learning. There will be times when students have to listen and apply what is shared. In student centered learning the student has a more independent and exploratory role. They are provided instructions by the teacher, but then allowed to discuss
and be engaged with other students or individually. Listening allows the absorption of information and then its application.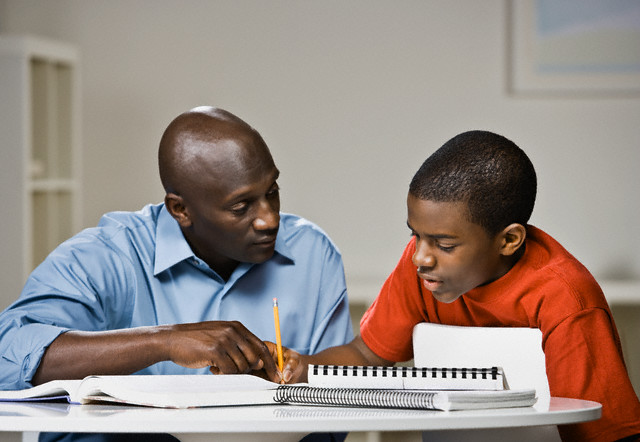 5. Support your children's teacher and school rules. Parents in the beginning of the year are provided a Student Code of Conduct. The family should review for important information about the school atmosphere and how it is managed by teachers, administrators and office staff. Important areas as student behavior, student interaction, male and female interaction, expectations for learning are covered in the SCoC. The diversity of schools have grown, populations are transient and culturally diverse, schools must address issues of accountability and responsible behaviors. Issues of bullying, verbal and physical altercations, relationships, and integration not just by culture, gender creates unique management issues.
6. Parents must make sure their children are ready for school. Even in the lateness of the school year students have assessments that need to be passed and observations by teachers to gauge student achievement and success. Parents are the foundation for their children's success so must make sure each day their children are ready for school.
7. Parents are the first teachers, role models, and should inspire their children to success; parents should have a relationship with teachers and spend some time in their children's classroom. As a parent/teacher I spent time visiting, talking with (not at) my children's teachers from Pre-K to high school. This re-enforces my expectations for success and was a pro-active measure to an investment in education, to make sure my children were performing to the best of their abilities. This was not done to spy on my children, it allowed me to have conversations on why their education is important, why their behaviors influenced how people treated them and it taught them to be respectful and to be respected. Parenting is not a perfect science, mistakes will be made, but as a parent you must accept the responsibility placed in your life. Teachers are willing to work with parents if there is mutual respect, honest communication and parents understand that teachers
are professionals, parents need to support them.
8. Parents should encourage responsibility and independence in their children. Each year brings maturity and growth. Parents should see the progression of maturity in behaviors, choices, respectful manners, decision making and see the development of independent thought. The behaviors at 4 should not be the same at 8, the behaviors of 9 should not be the same at 18. Parents should guide and encourage independence in their children.
9. Parents should have conversations with their children about their use of electronic devices, whether a Smartphone, tablet, laptop or computer. Technology has dangers that have far reaching effects on a young adult's future. The Internet is a wide open expanse of information; there are consequences to Cyberbullying, Bullying,
Profanity, access to pornography and information that may create behavioral changes. Parents should check their children's phones, especially if they are paying the bill. Making sure their children are not involved in behaviors that could lead to law enforcement interaction and educational disruptions. Parents should know the rules of the school about phones and other digital equipment.
10. Parenting can be a rewarding experience and can have its challenges. Parents should talk to their children everyday about their day in school and even in the community, their interactions with others and how they feel. The foundation of a parent/child relationship should be based on love, communication, trust, respect.
Fear and anger are counter-productive and dangerous in the parent /child relationship. Studies even suggest that children will be a similar parent when they have their children. Guiding, modeling, communication, spending time together, are strong keys to helping children grow into responsible citizens and loving parents.
Staff Writer; William D. Jackson
Find out more about this talented writer over at; OCS For Education.