Remembering Michael Jackson 5 years later?.
(ThyBlackMan.com) The summer of 2009 will always occupy a permanent space in my heart and soul. I was a rising senior in high school and during that summer, I lost 25 pounds playing basketball with friends and family, and also had my high school sweetheart by my side. I went to Atlanta, Georgia and Montego Bay, Jamaica where I vacationed with a lot of extended family. I went to Jamaica in late June and it's without question the most fun and introspective trip I've ever been on. I say introspective, because I was in Jamaica when Michael Jackson passed away at the age of 50. June 25th, 2009. I was informed by a worker that he was extremely sick and in critical condition. Soon as I logged on to a computer and checked Yahoo, he passed.
At age 17, although I acknowledged his gifts of entertaining, I wasn't a huge fan of his, honestly. But that day, I felt I lost a close immediate family member, a personal friend for some reason. The rest of that day was filled with grief, as the entire resort locked into CNN to follow the coverage of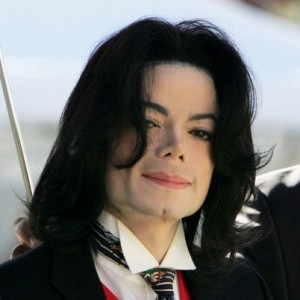 the fallen singer. And luckily, that was the second to the last day of our stay at the resort, because I couldn't wait to arrive back in Columbia, South Carolina that next evening to enhance my twelve-song-deep MJ collection.
Soon, my iPod was filled with just about every Jackson song you could possibly imagine. From his earlier, safe works with Motown as a soloist and lead singer of Jackson 5, to his tour de force solo works. I looked up his every step for a couple years, read all possible books written about him as the subject. To say it was an obsession is quite jaded; keen interest on the world's most interesting entertainer to grace the earth seems more suitable. I became an unofficial Michael Jackson historian, and I enjoyed delivering knowledge to those who wanted to know when Thriller came out, which year was Captain EO released, or how I could look at a picture and immediately tell which year it was based off appearance. For instance, his first signs of pale skin were 1984, his cleft chin came in 1986 and the "extreme light" MJ first came in the 1989 close out performance of his Bad tour in Los Angeles, but it really became his look in 1990. Not to sound knowing-more-than-thou, but I enjoyed learning the mysteries of this man.
For me, Jackson's death saved me as a music connoisseur. Around the time Jackson passed, I was already going through a stage in which I became disinterested in non-substantial music. My iPod at the time was immersed with Young Jeezy, Lil' Wayne and Gucci Mane. Once I took a detailed listen to Off The Wall, Thriller, Bad, Dangerous, HIStory and Invincible, trap rap as I knew began to become obsolete for me. Never in my seventeen years have I been through a personal and in-direct excursions of actually listening to an artist put their soul in their work and not make it cheap as the present day music was doing.
Not to sound like an over-anxious Stan, but I pretty much thought Jackson crafted perfect music. The of-all-end-all- thinking of Jackson has passed, but my music direction since finally hearing his solo body of work as a whole has changed completely. R&B, Rock, pop of yesteryear and musicians with underground followings aren't uncommon on my iPad. I enjoy listening to artists, musicians, and producers make music for self-enjoyment and making their fans feel, the way Jackson did for himself and his fans. Although I hate to paraphrase Plies in this, but Michael Jackson introduced me to real and now I hate lame.
I want to apologize in advance for delivering this article a few days after the five year anniversary of Michael Jackson's death. I'm writing this article on my iPad (google docs can be used offline,) and the cruise I was on charged an arm and a leg for internet. But, I couldn't let this anniversary pass me by without my own reflections on this anniversary. Five years ago, my age group had their first "where were you" moment besides the unfortunate events of September 11th. To this day, whenever Michael Jackson is brought up, I haven't met someone who doesn't remember exactly what they were doing when they heard the news.
Shock and sadness are the answers I usually hear when someone describes accurately how they felt. But, it's funny to me, posthumously he's gotten the pre-1986 fame, adulation and respect he didn't have after his facial mishaps, vitiligo and eccentric behavior kicked in and dominated his image. I'm a program director at an aftercare program, and I've seen children as young as five know who he is and can recite his music effortless. If you put on Billie Jean now at my job, all the kids will know the song. Death works in mysterious ways for the deceased and those around them that loved them most.
But, my lasting image of Jackson is his incredible music IQ, my favorite scene ever is how he tried to get his music director to precisely play "The Way You Make Me Feel," on This Is It. Although the director tried his best, he just couldn't accommodate that he couldn't hear what his boss was hearing. That scene represents Michael to me; a genius who was ahead of his time then, and even in death, light years ahead of the pack now. Five years came and went, but it's evident his music will always live forever. Rest forever, Michael Jackson, your genius and musical intellect will never be forgotten. 
Music Editor; Brad Washington