98.7 KISS FM, 107.5 WBLS Merge in NYC.
(ThyBlackMan.com) The African-American radio audience in the New York City region was shocked yesterday when they learned that two iconic radio stations and longtime rivals, WRKS-FM (98.7 KISS-FM) and WBLS-FM (107.5 BLS), would merge on Monday. The singular station – WBLS-FM – signals the end of 98.7 KISS-FM and brings to a close a storied chapter of Big Apple radio history.
For those who live outside the New York City metropolitan area it is likely difficult to understand what these stations mean to the African-American community. 107.5 WBLS-FM arrived first, the dream of former Borough of Manhattan President Percy Sutton and his Inner City Broadcasting Company. The call letters WBLS pioneered the urban radio format and brought together a collection of legendary radio personalities, including the late Frankie Crocker and the forever young Hal Jackson. Growing up, the station on-air identification, W-B-L-S, became synonymous with Black New York. Not long after 107.5 WBLS was launched, a rival emerged further up the dial. Thirty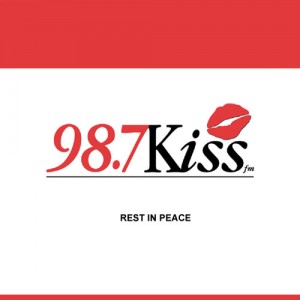 years ago 98.7 KISS-FM came on the scene with a bold sound that embraced the New York City club scene and was an early booster of hip-hop, while gaining a reputation for community outreach with its KISS card. While another station emerged during the disco era, 92KTU, it was WBLS-FM and 98.7 KISS-FM that engaged in a decades-long rivalry with many on-air personalities swapping between the two stations. If you were a radio head and lived in New York City, you were in nirvana. I can still recall being in college and folks from the New York area bringing tapes of both stations back to Baltimore so they would not miss out on the best of New York City radio.
Over the last two decades I would have the good fortune of becoming associated with 98.7 KISS-FM as an on-air contributor and substitute news host. When Bob Slade the longtime news director at 98.7 KISS-FM had to take an extended medical leave, he asked me to fill-in. The initial engagement, and a subsequent substitution period, was my entry into morning radio and what a wonderful experience; with the exception of having to be in the studio at 5 am every morning. Following my initial stints, Bob Slade would ask me to be his regular substitute. I quickly learned that I was surrounded by unbelievable professionals, people who joked on-air but were masters at their craft. In fact, some of the best moments came off-air during commercials when the conversation in the studio could get real lively and downright insane.
It was an unbelievable experience sitting at the console with New York City radio royalty like Jeff Foxx, Shaila, entertainment reporter Raqiyah and comedian Talent. What's more, they are truly good people and made certain that I would feel part of the on-air family. The station general manager at the time, longtime radio exec Barry Mayo, and the program director, Toya Beasley, were also extremely generous and did everything possible to ease any concerns I had that I would mess up the chemistry of the show. I knew I had become part of the KISS-FM family during a live Halloween broadcast at a New York City comedy club and listeners treated me as if I had been on air for years, and when I was cranked on-air by Jeff Foxx when I was covering the 2004 Democratic National Convention in Boston for this website.
My KISS-FM experience also included participating on their Sunday political roundtables, The Open Line and Week in Review. In fact, that is how I first met my longtime radio idol Bob Slade. I appeared as a guest on the Open Line, arranged through co-host Bob Pickett, and soon found myself making repeat on-air visits to the show. The Sunday morning shows also gave me a chance to meet and become friends with another of my favorites, James Mtume, the artist who is really an activist in musician's clothing. It was the Open Line crew that vindicated the young men falsely accused in the infamous Central Park rape case and subsequently launched an anti-violence campaign. The Week in Review crew of Peter "the Flamethrower" Noel and the "Cutman," Charles Ethridge also kept the fires burning with a no hold barred style of political talk. There was never a dull moment.
Sadly, both 98.7 KISS-FM and 107.5 WBLS-FM have fallen prey to the realities of 21st century terrestrial radio, as the two stations never got their fair share of advertising dollars and were crippled when Arbitron switched to the new PPM measurement of radio audiences. It became a vicious cycle as two stations that had to fight to get advertiser support, despite their enormous popularity, was further victimized by a new audience measurement system that deflated their numbers. Inner City Broadcasting, a famed Black broadcasting company, was forced into bankruptcy and had to sell its prized possession – WBLS-FM. Likewise, the owner of 98.7 KISS-FM, Emmis Communications, was bleeding funds and first ditched its popular smooth jazz station, CD101.9, and has now offloaded the assets of KISS-FM to ESPN radio. As of Monday, KISS-FM as we knew it goes into the radio graveyard and a new WBLS-FM will be birthed featuring several of the stellar on-air personalities of its former rival.
I have long argued that media is the key to organizing and mobilizing the African-American community and in the 21st century we need to turn our full attention to the Internet and social media. We also need to make media ownership a priority. The fact of the matter is that 98.7 KISS-FM while Black-oriented was not Black-owned and 107.5 WBLS-FM lost its cultural business significance when Inner City Broadcasting sold the station. As we bid farewell to call letters that meant something to the Black community in the New York City area, we need to come to terms with new media and create new distribution channels for content of importance to our community.
Written By Walter Fields
Official website; http://www.NorthStarNews.com