Jay Z, What makes him so great.
(ThyBlackMan.com) For the last 15 years rap has evolved from mafia rap of the mid-late 90's, rap records for the charts in the early 2000's, and snap music of the mid 2000's. In the midst of all of that, Shawn Corey Carter, better known as Jay Z, had remained a figure in the rap game.  He's released classic albums (The Blueprint, Reasonable Doubt) landmark songs, (Hard Knock Life, Soon You'll Understand, Song Cry,  99 Problems) and won Grammys and have topped the charts. Jay Z has been embroiled in historic beefs such as the beef with Nas, and became an old head by denouncing auto tune and the state of rap in 2009.He's released 12 number one albums, and has won acclaim from many critics throughout his career.
Many people dispute who truly is the best rapper. From Nas, Rakim, Eminem or The Notorious B.I.G. But some ask well, why Jay? He's lyrics are good, not superb. He didn't have true success on the charts until he gotten older, and he's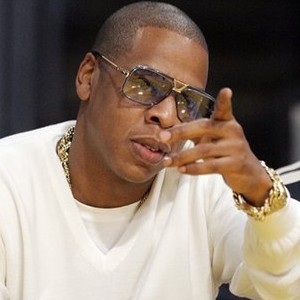 supremely cocky. But the main reason and elements that make Jay Z, Jay Z, is that he has the charisma, flow and cadence, versatility, and most importantly: songwriting ability, that propels him as quoted "greatest writer of the 21st century"
Charisma:
"I invented swag" as Jay Z quotes from the song "Otis" from the Watch The Throne album with Kanye. There is probably no rapper (besides Kanye of course) who believes in their talent and flaunts it more than Jay Z. His confidence on the mic, calling himself Hova, God MC, and just him being himself, helped listeners draw themselves into him. He can turn his story from dope boy to rap star into a phenomenon, all by how his words played off the mic. Jay's charisma is nearly unmatched in rap today.
Flow:
In Jiggas beginning days, he rapped with a flow that wasn't as fast as Chicago rapper Twista, but faster and quite more unique than the average rapper. From Reasonable Doubt on, he slowed down the technique he used on the underground song "I can't he with that" and fit it all into his songs. Some quote him the master of flow. Some say his cadence in songs is a gift. Whichever way it goes, his flow is just as apart of his legend. Songs such as (Dead Presidents, Takeover, Dirt off your shoulder) all present different flows and shows Jay Z ability of using different cadences.
Being Versatile and Songwriting ability:
These Two are the bread and butter on why Jay Z is considered over your favorite rapper. Jay Z has touched on different topics and presented diverse music that he has spread his talent all around his music. He can appear on your On-the-block song, help a R&B singer with a verse on a lady/males perspective (Mariah Carey, Mya, Ne-Yo) and create a pop anthem (Run this town, Empire State of Mind, Umbrella) He isn't Just a rapper with skills, he can appear on any track he wants and turn it into a hit. This also falls into the songwriting category. Songwriting is what separates and Kool G Rap and a Jay Z. Both can rhyme, but can one make a chart topping hit without being considered subpar on a record? Jay Z is one of the masters of that, in rap and pop music. Songs such as Big Pimpin, Song Cry, Bonnie & Clyde 02, Hard Knock life, and I Just Wanna love you, we're all songs aimed at the charts, but we're some of his most acclaimed work as well. His ability to create crafty songs is what makes him so great. Any rapper can be talented, but can a rapper also be talented at making hits? Jay follows the line of LL Cool J, and The Notorious B.I.G as talented song architects who can also rap.
Flow, charisma, and songwriting ability is all what makes Jay Z great. Talent as a rapper is cool no doubt. But being a complete package pays a lot dividend, ask Hova.
Staff Writer; Brad Washington