Brad Washington; T.I. needs to re-embrace T.I.P Persona…
(ThyBlackMan.com) In 2003, T.I came out to the mainstream by jumpin on Bonecrusher's hit "Never Scared" and soon released the album Trap Musik, which featured the singles "24's" "Rubber band Man" and the street classic "Doing My Job" Although Tip released an album 2 years prior titled "I'm Serious" it was Trap Musik that put him on the southern rap map as a legit MC. Afterward followed Urban Legend, King, and T.I vs. T.I.P followed which all ended up platinum releases. T.I. became a national star during that period of album releases. This period is classic T.I.  Dope boy, rubber band man, chopper-in-the-backseat Tip. Not saying that I condone violence and drug dealing because I don't. But for some rappers, the content is what makes a MC. The way it did for Snoop and Biggie in the 90's. 50 Cent in the early 2000's. Rick Ross of now. Of course T.I. got arrested for basically having guns a Drill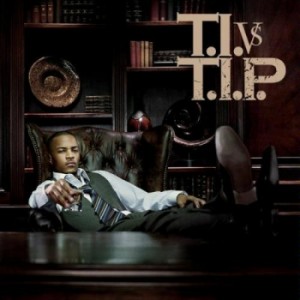 Sergeant would drool over, in fall of 2007, and was sentenced to serve a year and a day in 2009.
In the midst of that, he released Paper Trail in 2008, which was his biggest album to date commercially. The album went double platinum and the new and improved T.I. was one of music's top artists and songwriters. The bad part about all of that was that although he generated four top five pop singles, not to mention two number ones, the T.I. We all knew and loved was gone. The T.I. from "Top Back" "U don't know me" "Hurt" was gone and now the "Whatever you like"  "Live your life" and "No Matter What" T.I was in effect.
It would make sense to make your new album not based on your old material. But when your next album "No Mercy" is released 2 years later with even worst content "That's all she wrote"  "Get back Up" and your lowest sales since I'm serious, then something has to change. The album seemed rushed and not up to standards, not even for the new T.I. With that being said, it's not just the street tip we miss, it's the aggressive, fast talking Tip we see with passion. He's had some songs feature it to a degree, but not in the mode of "I'm talking to you" from the album King or "Hurt" from T.I. Vs T.I.P
T.I. has been in prison since October of 2010, and we all are (again) waiting for his release. Tip will be 31 this month. His time to become the star he was at his peak of 2006 is running low. Is it possible that rubber band man T.I Can ever come back? His verse on the original version of "9 Piece" by Rick Ross says so. Good raw T.I. that made him a star in the early days. What made T.I. such a big star in 2006 was the fact that he stayed in his lane, and expanded it for the commercial appeal His songwriting got better. Content had more depth. He became a top dog in hip hop with mixing his street tales, with radio friendly beats. T.I. Vs T.I.P was the same way featuring "Big Thangs Poppin" and "Hurt" So which T.I. will we see when he's released? Again, not condoning rappers talking about drugs and guns, but it is entertainment first, and record company execs don't care if the rapper actually sold drugs or was a drag queen. If T.I. wants to be the King of the South again, he should highly consider the "T.I.P" mantra that made T.I. T.I.
Staff Writer; Brad Washington