Supporting Your Family Members And What This Means.
(ThyBlackMan.com) Supporting our family can be difficult at times, but certainly something we should all consider. Of course, our closest family games our unconditional support most of the time, and rightly so since they would do the same for you, but what exactly does "support" mean and how can we support our family and ensure we don't upset ourselves in the process. We can help others while looking after ourselves, it just takes a little patience and a lot of self-care.
Encouragement
It starts with the youngest family members who may need a little encouragement to do new things, right the way through to a parent who has lost confidence in themselves. Either way, encouraging a family member and ensuring that we try to boost each other's self-esteem at all times, is a gracious and essential thing to do when it comes to family. Of course, this extends to others, and our friends also deserve some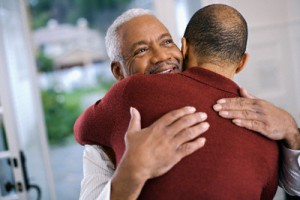 encouragement too. Don't forget, though, to look in the mirror and encourage yourself along the way as well. Since everybody deserves that little boost of confidence.
Practical
Everybody needs a little bit of practical help sometimes when it's most inconvenient. Usually, this can be something simple like a lift somewhere or helping with some paperwork. This could even extend to assisting a family member check-in at a drug and alcohol rehab center, but whatever it is to show that you care and want to help a family member, it's as simple as offering a hand when needed most. Some of the ways that you can improve on a practical level are offering to pick up some shopping if a relative is ill, or picking up a package from the post office. Whatever it is you choose to help with, your family member will be pleased with the support.
Listening
Open communication always prevents arguments, especially at the time of the holidays, or emotional birthday times if you look to what your family when they are talking, and you do your best to listen to the trouble is, the saying "a problem shared is a problem halved" is undoubtedly true. Just landed in here to somebody who is having a rough time can be all they need. So supporting your family members by listening and talking to any problems is something admirable, and you will find gratitude coming your way. It's not always easy to take time to spend with your family, but it's an incredible way to support each other and bond. It may also be an effective way to solve any family arguments, once you know what everybody is thinking.
So if you support anyone in your family, and go out of your way a little for those closest to you, then know that you are doing a beautiful thing, and your family will appreciate it as well. Not only will they repay the favor, but you can also be safe in the knowledge that you are a excellent person supporting your family the best you can.
Staff Writer; Brian Adams