5 Awesome Tips for a Successful Charity Raffle Event.
(ThyBlackMan.com) In some cities and states, selling raffle tickets is illegal. Before planning your event, find out if it's legal in your area. Also, check if you need a license for the event. Some cities require you to have a license if your raffle is a stand-alone event and not part of a fundraising event.
Once you've got the green light to hold your event, it's time to sell charity raffle tickets. You can go the traditional route with paper tickets or your guests can buy electronic tickets using their phones. Make sure you price the tickets fairly so that a single guest can purchase more than one.
You'll need support staff to ensure that the event goes smoothly. Put out an announcement for volunteers in your area. You'll be surprised how many people are willing to take part. Have regular meetings with them prior to the event so that everyone understands their role.
1.     Prepare in Advance
The key to any successful event is preparation. You must have clear goals and strategies. Sit with your committee for a brainstorming session. Make sure you can answer these questions: Whom are you targeting? How much money do you need to raise? How will you achieve this goal? This will put you on a clear path to a successful event.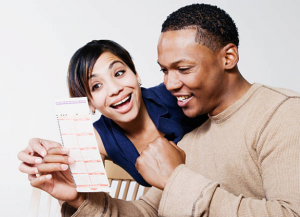 2.     Promote Aggressively
Use every opportunity to promote your event. It should be easily visible on your website and in any email newsletter you send out. Your social media platforms and all marketing communication should let people know about your cause and what prizes they are likely to win. Offer your guests a deal on multiple tickets. For example 1 ticket for $5, 5 tickets for $20.
3.     Source Your Charity Raffle Prizes
The prizes you choose will depend on whom you're targeting. Will the prize attract them? Although cash prizes are attractive, they are not cost-effective. The most cost-effective raffle prizes are donations from popular brands. Several months before the event, send a short and concise email or letter to particular brands. Tell them about your cause, the raffle and request for a prize donation.
4.     Place the Prizes Front and Center
Create an attractive display area for the prizes. Make sure it is visible to all the guests. Physically seeing the charity raffle prizes will create excitement. It will also entice them to buy more tickets.
5.     Accept Various Payment Methods
Be prepared to accept credit cards and checks as payment for tickets. You will sell more tickets this way. Accepting cash only will leave out potential contributors and limit your fundraising efforts. Announce on the podium that you're accepting card payments.
Running a charity raffle event is hard work so you might as well do it properly. Advance planning, research and goal-setting must happen before anything else. After that, pick out appropriate raffle prizes, promote the event aggressively and get ready to accept various payment methods to ensure you aren't limiting your fundraising efforts.
Staff Writer; Paul Shaw