Payday Loan Help: Everything You Need to Know Before Taking out a Payday Loan.
(ThyBlackMan.com) Are you short on cash? Considering a payday loan? We're here to offer some payday loan help with this guide to what you should know before you take one out.
You may find yourself in an emergency situation one day without an emergency fund. When this happens, you'll need cash to pay off an emergency expense until your next paycheck.
While this can be a stressful time, there are options out there to help you stay afloat. Seeking payday loan help may be what you need to keep you above water financially.
Financial emergencies such as medical bills and car repairs will always come up in life. In these situations, you need access to cash quickly and you may not always be able to do it on your own.
With any loan, however, there are pros and there are cons. From the fees to the application process, here's everything you need to know about payday loans.
Payday Loan Basics
A payday loan is an amount of money you borrow from a lender to use in a financial emergency. This is a short term loan in which you pay the lender back by your next pay period.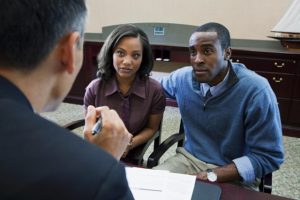 Payday lenders include traditional banks, online banks, and brick and mortar payday retail stores. The application process is much faster than with other loans and you'll receive your funds fairly quickly.
Typically, a payday loan lender will verify all of your credentials and ask for proof of income. This is their way of assuring you'll be able to pay back your loan.
Your proof of income can be a pay stub from your employer and sometimes your social security statement. With an SSI payday loans, you'll be able to qualify for a payday loan using your social security or other federal benefits.
Payday Loan Funds
You'll usually receive your payday loan the same day you apply or within two to three business days. You may receive your funds in cash, a pre-paid debit card, by check, or through an electronic deposit.
Payday loans are usually for smaller amounts of money ranging from a few hundred dollars to a couple thousand depending on your needs and income.
It's important to stick to an amount you know you'll be able to payback. Failing to pay can have serious consequences.
Paying Back Payday Loans
Paying back your payday loan is a pretty straightforward process. Most often you'll need to supply your lender with your bank account information so they can set up an automatic withdrawal.
On the agreed-upon due date, your payment will be automatically withdrawn from your account. This will usually coincide with a payday so can know you'll have the funds available. You may also be able to pay off your payday loan in cash or by certified funds.
In some cases, you'll be able to pay back the loan in installment payments. While this may come at a cost, it can help you stay afloat and make sure you get the money paid back.
Keep in mind that with installment payments, you may end up paying a lot more than the amount you initially borrowed.
Payday Loan Fees
A drawback to a payday loan is that they are expensive. A payday loan is a loan taken without collateral. For example, with a home or auto loan, your bank can take possession of those properties in order to recoup some of their losses if you fail to pay.
With a payday loan, there isn't any collateral so they are assuming more of the risk. To cover their bases, payday loan lenders will charge a higher interest rate than with other installment type loans.
Payday loans also come with stiff fees and terms to ensure you pay them back. If you feel as though you aren't going to be able to make your payment, call your lender right away.
The sooner you let your lender know, the easier it will be for them to work with you. This can save you on fees as well.
Just keep in mind your financial habits and income when borrowing a payday loan. If you fail to pay you'll be subject to costly fees, debt collectors, and possibly even civil court.
Do Payday Loans Affect Credit?
Payday loans aren't typically reported by the three major credit reporting agencies, Trans Union, Experian, and Equifax.
In some cases, a special credit reporting agency may collect data on your payday loan history. This can affect how you're considered for other loans in the future.
If you fail to pay your payday loans you may get referred to a credit collections agency. This will show up on your credit and can take up to seven years for it to be removed. Every time an account goes to collections, your credit score will take a major hit.
If you pay your payday loan on time, you won't even see a record of the loan on your credit. Your credit score will remain the same in this situation and you'll still be in good standing if you were before.
To help you stay on top of your credit, the Federal Trade Commission offers United States consumers a free copy of their credit report to download annually. This can help you monitor your credit history and know where you stand with your score.
Payday Loan Help: Should You Take Out a Payday Loan?
Seeking payday loan help can see you through financial hardship. Emergencies are bound to happen in life and sometimes we don't always have access to savings or family to see us through.
If your income isn't steady and you're already behind on a lot of other financial obligations, taking out a payday loan that you can't repay, might be a costly move.
Take a look at your finances and your income and think about whether or not a payday loan is the best choice for you. If you have a steady income and feel as though you can repay the loan as promised, payday loans can really help you in a pinch.
Check out the money section for more great finance tools and tips to help you stay on top of your financial goals.
Staff Writer; George Shaw