Managing your Finances: How to Choose the Right Car for your Needs.
(ThyBlackMan.com) A car is quite possibly going to be one of the biggest investments that you are going to make. For this reason, you need to make sure that you choose the right one. If you need to get some help with that then here are some useful tips.
Budget
The very first thing that you need to do is decide on your budget. This will limit what car you can afford, with your monthly expenses. When you do decide to work out your budget, you need to make sure that you take into account car insurance, fuel, tax and more. There are some websites that will take the guesswork out for you and this is great, but that being said, it's only an estimate and the amount you do actually end up paying could be more.
Usage
The next thing that you need to do is choose what you are going to need the car for. If you live in a city for example and you use your car for shopping or even commuting, then you need to think about the space that you have to park. Having a huge car might not be as convenient, for example. If you live in the countryside however then it's worth thinking about how bad the conditions get in winter. You may want to opt for a 4×4 so that your car can effectively handle any adverse weather.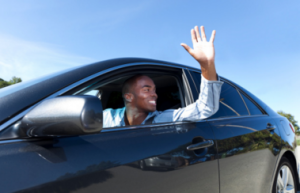 Body Style
It's important that you think about what style of car you actually like. If you do the school run, then you will need plenty of room for your kids. They may even want to bring their friends back to your home as well, and for this reason it helps to have a car that has some extra space. If you have a dog, you may need to think about putting a dog cage in the back too. All of these little things can have a huge impact your choice of car and it will also determine how much room you have in general.
Speed
If you are choosing a car with your other half, then this is certainly one area that you might not agree on. As a general rule, the faster a vehicle is, the less fuel efficient it will be. If you want to get the best result out of your payments then choosing a vehicle that is fuel efficient is crucial. If you enjoy things like speed and acceleration, or if you spend a lot of time on the motorway then choosing a faster car may be a more desirable option.
Fuel
After thinking about the speed you need, you then need to think about the fuel type and whether it is appropriate for your requirements. If you are a city dweller then it is recommended that you avoid the cost of diesel and get a petrol car. They are cheaper to buy and if you only do short journeys then you won't be spending much more for the fuel.
Staff Writer; Derrick Moore