The Process of Buying a Land Package.
(ThyBlackMan.com) Are you looking for a new place to stay or to invest in? Well, if you are a first-time investor or a homeowner, you are probably looking at all the ways that you can use to achieve your dream home. Before doing anything, it's very important to look for a cheap home and land package. Although there are many bargains out there you need to check out the buying process to ensure that you are getting the best option. But do you know how this process works? Here is a guide to help you.
Types of houses and land packages
As a new homeowner, you can either buy land and develop your own house or buy a fully completed house from a developer. Also known as ready built, this means your home is ready with a fully furnished kitchen, flooring, and bathroom hence you can just move in. The peace of mind that you can move in any time makes it an easy choice for most homeowners. If you want to find the best package, you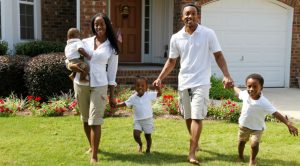 need to reach out to property developers directly. However, you need to shop around, visit other estates and explore all the packages that are available.
What buying a house entails
The difference between buying land package and house is that buying an existing house comes down to finance arrangement. However, if you purchase land first then you'll have to sign one contract for your mortgage on land and another one for building the house. Depending on the situation, the loans may either be packaged together or separately. When building your own home, you'll have a variety of choices over the design of your house. More so, your property developer will show you a wide range of designs that you can choose. You may also explore extra designs. This is very important when looking for the cheapest house and land packages.
What to consider
> The infrastructure of the area- When buying a home or house it's very important to consider the infrastructure of the area. There may be a lack of transport which can mean longer commute time. Since this could affect your lifestyle, it's very important to weigh these.
> Do your research- It's also very important to do your research and ask the right questions before going into something that you don't know. For instance, if you buy the land first you may be faced with extra costs such as the cost of making the place suitable for construction among others.
> The cost- You also need to know the overall cost. The good thing about building your own home is that you will have very few maintenance costs for many years. With a fixed price cost there are no hidden costs. What's more, some of these homes even come
with a warranty. Other costs to consider include bank fees, legal fees, and conveying costs.
> Settlement- If the land is registered you may need to pay the remaining fee referred to as settlement. Once you've done these the company will prepare your file for the design and the colors selected before the building can start. You will also have a designer who will guide you through each step.
That is the process of buying the cheapest house and land packages.
Staff Writer; Roy Jacobs