Underground Cult Classic Film Returns To Durham, NC.
(ThyBlackMan.com) Speller Street Films brought you the award-winning documentary "Wilmington on Fire" about the horrifying history of the 1898 Wilmington Massacre and the hatred that fueled it. Now they bring you "As an Act of Protest", a narrative film about the psychological effects of racism and the consequences of both accepting and resisting it.
They have begun to dust off Dennis Leroy Kangalee's 2002 cult classic, "As an Act of Protest", a film that is perhaps even more relevant today than when it was first made. Speller Street Films will have a revival screening of the controversial film on February 22, 2019 at Shadowbox Studio in Durham, North Carolina.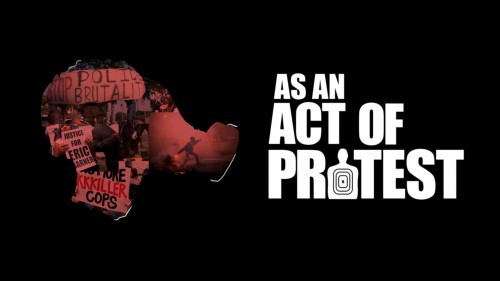 Deemed the 'Best black film no one will see' in 2002 by film critic Kam Williams, "As an Act of Protest" is an internal "Battle of Algiers". It is a cinematic poem about racism and its psychological effects. It is an avant-garde movie that is more like a classical theater piece rather than a foray into conventional narrative cinema, and its style flows from documentary and melodrama to satire and horror. The film follows Cairo Medina, a young African American actor, goes through a station-of-the-cross journey to find the meaning of his life and eradicate the racism and police brutality that continue to plague the world.
"Speller Street Films is re-releasing As an Act of Protest this summer and has been instrumental in re-introducing my work and this particular movie to a new generation…and more people eager and interested to see and discover alternative, transgressive, and radical dramatic feature films. As an Act of Protest is a hallmark in the New Wave tradition of Radical Black Cinema and Protest Art in general." – Dennis Leroy Kangalee, Director/Writer of "As an Act of Protest"
Dennis Leroy Kangalee and Christopher Everett will both be in attendance for a post-film discussion. This special event will take place at Shadowbox Studio, 900 E Club Blvd, Unit 2200D (Inside Ample Storage Complex on E Club Blvd), Durham, North Carolina 27704. Doors will open at 7:30pm and film will start at 8:00pm.
Tickets are $5 in advance at http://protestfilm.eventbrite.com and $10 at the door.