Marketing for Startups: Steps for Creating a Successful Strategy.
(ThyBlackMan.com) Regardless of how original your product is, or how innovative your business idea, in order for your startup to have a hope of being successful, you need to attract a steady stream of potential customers. This is why marketing is such an integral part of any startup business plan, and having a thorough and carefully-crafted marketing strategy can be the difference between success and failure.
With this in mind, here are our tips for the steps for developing a marketing strategy that will fuel growth for your startup as quickly as possible.
Identify Your Audience
Before you can start crafting your marketing plan and working out how you'll reach potential customers, you first need to determine exactly who your target market is. No product or service is for everyone; trying to appeal to everyone will mean that you're actually not really resonating with anyone.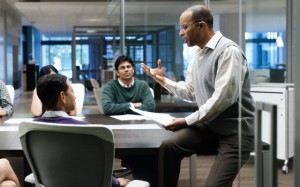 Instead, look at who your ideal buyers are, either through those who have been your best customers so far, or, if you're a new company, look at the types of customers your competitors are targeting. Look at demographic data such as their gender, age, location, lifestyle, hobbies and salary. The same goes for B2B; look at company size, industry, turnover and location to help you narrow and segment your target audience.
Perform Market Research
Once you've determined who your target audience is, you need to ensure that these people actually have a need and/or want for your product or service. This is where the market research phase comes in. You need to gather as much data as possible in order to prove that these people or companies are likely to buy from you.
This could include things like focus groups, surveys, interviews and also looking at third-party resources in order to determine that there is a market for your brand. For example, if you're considering expanding into Canada, you could gain a clearer picture of how saturated the market is, and how well your rivals are doing by checking out a Canada business database.
Figure Out Your Message
Once you have a good grasp of who it is you're targeting, you should take the time to carefully work out what your brand message is. This is incredibly important because it needs to convey exactly what your product or service is about, whilst also resonating enough with your target audience to encourage them to interact with your company.
In order to come up with your marketing message, you should look at feedback from previous customers if you have any, look at your competitors, and ask your target market things like what their biggest needs or challenges are, and what is most important to them when choosing the type of product you offer. The answers to these questions might differ across different segments within your market, so you'll need to integrate each type of customers needs and preferences into different targeted messages.
Launch Your Campaigns
Now it's time to put your campaigns together. You should make sure you're including the different segments within your target audience, so you'll need to create content that is tailored to each of them, and speaks to their needs and pain points. You'll need to decide which types of content you're going to publish – this could be blogs, videos, whitepapers, newsletters, infographics or live events like webinars. Whatever type you choose, make sure your content is creative and engaging; customers are bombarded with messages all the time – it's vital that yours stand out.
Another incredibly important factor is which specific channels you're going to focus on. Whilst a multi-faceted marketing campaign is important, you also need to identify the places online where your target market are most likely to 'hang out', so that you can divide your resources accordingly.
Build Your Email List
Email is still an incredibly powerful tool when it comes to marketing, so it's very important to grow your email list. This can seem daunting; and if you're doing it organically you need to be realistic in your expectations – you're not going to gain thousands of sign-ups overnight. However, with a bit of patience and good incentives to encourage subscribers, you should see a healthy growth rate over time.
A quicker solution is to buy emails from a third-party resource. For example, if you're looking to expand your target audience into Australia, you might choose to use an Australia business email list provider in order to set up a targeted list from scratch. Just be sure to check that the provider offers direct contact data and has a good reputation before you commit to a subscription or purchase.
Track and Measure
After launching your campaigns, it's important that you keep track of how they're performing. This not only gives you a clear and accurate picture of your overall ROI, but it also allows you to see which aspects are working and which aren't. For example, your metrics might lead you to determine that certain channels are engaging more prospects, or particular content types are resonating better.
Keep it Flexible
As a startup, you're probably well aware of the need to be flexible and innovative in your overall business approach. The same goes for your marketing strategy. Don't be afraid to be creative and give new things a trial run – this is what being a startup is all about, and you have an advantage over your larger rivals in that you are able to be more agile – use it to your own advantage!
Carry out a regular review of the KPIs you've been tracking, and work out what they're telling you about your current efforts. It may only be a small change that is needed, but one that could make a big difference in engaging lots more prospects.
As the owner or manager of a startup you're probably already swamped, but when it comes to marketing you definitely need to take the time to put together a thorough strategy. By following the steps above you'll develop a solid foundation to work with that will ultimately put you in a better position to attract new customers and grow your business over time.
Staff Writer; Bobby Jackson