3 Ways to Make Vaping More Affordable.
(ThyBlackMan.com) Quitting smoking tobacco may be one of the best things you can do for your health, you'll see a change in your life and significantly reduce your risk of getting sick. Quitting smoking is also one of the best things you can do for your wallet. If you smoke a pack a day that money can add up very quickly, and you can end up spending quite a tidy sum on your smoking habit.
However, it's also not easy to just quit smoking cold turkey, and nowadays you don't really have to because there are healthier alternatives to smoking. Take vaping for example, a smoking switch-up that has gained a lot of traction over the last 5 years. It allows people to get the nicotine without all the nasty side effects. It makes it a healthier and perhaps more sustainable way to manage stress. It's one of the things that will make quitting smoking a much easier step to take. Millions of people have made the switch and are very happy with the lifestyle and the fact that it's significantly less riskier than the chemical-packed options so many people expose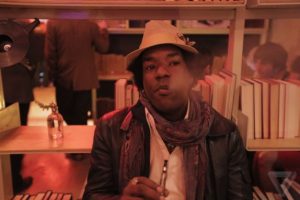 themselves to.
According to the American Vaping Association, what makes vaping a better option than smoking regular cigarettes is that e-cigarettes "don't contain tobacco and don't involve the burning of any substance." The e-cigarette contain liquid and "a small heating element inside the device turns the liquid into a vapor that is then inhaled through a mouthpiece."
What puts people off vaping, however is the idea that it will cost them a lot more money than just sticking to good old cigarettes, but the truth is, in the long-run you will save a lot more money by vaping. Vaping does have more upfront costs but it becomes a lot cheaper and financially manageable when you know the right things to buy and investments to make.
Here are a few ways you can actually save money by vaping, and lighten the load on your pocket.
Don't Use Disposable E-cigarettes
A disposable e-cigarette won't cost as much as one you can continuously use, but because it's disposable, you can't have it for a long time meaning the cost of it will add up. Choose instead to invest in something that can last longer, and something that won't get damaged easily. This might cost you anywhere from $15 to $80 depending on brands, but once you have that, you won't have to constantly buy a new e-cigarette.
By a Kit That Includes E-Liquid
One of the best ways to save money in the long run is to invest in a kit with all the items you need, instead of separate vaping products. Most of these kits come with the vaping juice so that will get you started with everything you need right at the start. You will of course have to replenish the liquid when it's finished, but that doesn't have to cost a lot of money. A lot of the best vape juice brands actually come with e-cigarettes so you can get great package deals without paying an arm and a leg.
Sign Up For a Subscription Service
Subscription boxes are all the rage and they are great if you want to save money on vaping. For a few dollars a month you can get all the things you need, and because it's recurring you'll never have to worry about running out and how to refill it. Subscription boxes also come with discounts and deals, and you can even pay for a whole year and cut even more costs.
If you're planning on quitting smoking cigarettes and switching to vaping, remember it doesn't have to be an expensive switch. It's better to put a bit more money upfront and then from month to month, all you'll have to do is replenish things like liquid. But if you already have the e-cigarette and you got one that will last you a long time, vaping can become a lot cheaper than smoking regular cigarettes.
Staff Writer; Greg Brown