Apple's new iPad Pro Has a Serious iOS Problem.
(ThyBlackMan.com) Apple's new iPad Pro is the most powerful iPad you can buy in 2018. It is perfect for professionals and artists as it gets the job done with more comfort and ease. As a tablet, it gives a superior level of portability and on the hardware front, you won't find anything that matches with its performance. Despite having all the essential features and hardware power that advanced users want from a professional grade tablet, Apple's new iPad Pro has a serious problem – iOS.
Artists and professionals can use the new iPad Pro for their projects and that too without connecting a keyboard and mouse. Problems arise when you try to use the device as a PC replacement. The whole experience of using the new iPad Pro as a laptop is frustrating and inconvenient. The device runs on Apple's iOS platform and that's why it feels limited. Despite having a lot of powerful hardware components, the iPad Pro fails to convince due to the limited features and functionality offered by the operating system.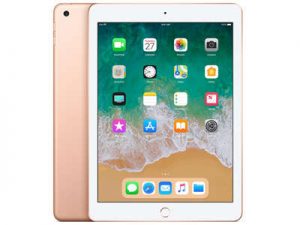 The new iPad Pro comes in two sizes 11-inch and 12.9inch. Apple now uses a new metallic flat band that helps improve the antenna for LTE connectivity and perfectly wraps around the device's body. The rounded corners give the iPad Pro a familiar look and feel, while the speakers sitting on the top and bottom edges make it stand out from the pack. There's a new USB-C port at the bottom, and on top, a 12-megapixel shooter sits in the middle.
Apple has also introduced a new Pencil for the iPad Pro and it sits on the right side of the device and supports wireless charging. Magnets on the body allow users to attach keyboards and Apple Pencil to the device. Both the 11-inch and 12.9-inch displays offer an impressive resolution at 264 PPI. As far as the design is concerned, Apple's new iPad Pro looks beautiful. The surrounding bezels are thin and as expected, the iPad Pro doesn't feature a TouchID button as the company now uses Face ID for logins and AR features like Animoji. The new iPad Pro also features a TrueDepth camera to handle Face ID and photography.
The new iPad Pro doesn't include a headphone jack which is strange because artists, especially those who compose music and edit videos, are not happy with this decision. The USB-C port now handles the device's connectivity with 3.5mm headphone jack. Inside the new iPad Pro, there is a powerful A12 Bionic chip that performs faster than every other chip Apple has released in the past. According to Apple, the performance of the device is even faster than most laptops sold in 2017. Several benchmark tests and hands-on review verdicts have confirmed that performance lags are nonexistent on Apple's new iPad Pro.
With all the power and design improvements, the iPad Pro is beautiful and its speed is amazing. There are many advantages of buying this device, but on the software front, the new iPad Pro fails very badly. Apple's iOS 12 is still far from becoming a true desktop operating system. The software is impressive and it makes navigation easy, but when it comes to functional tasks, things become complex. From unzipping files to using the keyboard for typing, there's so much more that you can't easily do on the new iPad Pro. A large number of apps support the iOS, but not all of them obey Apple's design restrictions. As a result, using iPad for even small tasks can become complicated at times.
Apple has given everything to the new iPad Pro, but they haven't designed the operating system for basic functionalities that laptops offer. For pro users, the new iPad fails to be a primary device. It is good when you're traveling or want to get some light work done, but for more professional features and functionality, laptops are still irreplaceable. Here's our take on what iPad and Surface tablets need to replace PCs.
Staff Writer; Corey Shaw
Have any Tech Tips? News? Hit up our Tech Guru at; CoreyS@ThyBlackMan.com