Brainwashed Into Thinking You Are Black.
(ThyBlackMan.com) When you were being taught your colors in school or by your parents, you were taught brown was brown – not black. But as you got older you likely swallowed the deception to ignore your eyes and call yourself "black". So many people were doing the same that it seemed right. But brown has never been black, no matter who said it was, no matter how many people say it is.
IF YOU CANNOT SEE THE DIFFERENCE BETWEEN YOUR COLOR AND BLACK, YOU HAVE FORGOTTEN YOUR COLORS, DRANK THE KOOL AID AND ACCEPTED THE BRAINWASHING
Then one day African Americana with no sense of real identity blindly accepted the label of being called "black". Too many people of color drank the kool aid with no concern of accuracy, who was labeling them, why and the negative definitions in America attached to the word "black". But you can neither liberate a people nor their mindsets using a lie packed with negatives that was constructed by people to deceive and oppress you in the first place.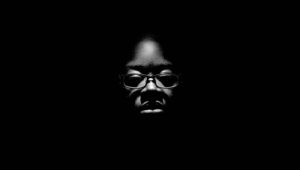 To justify ignorance in the lie, African Americans tried to make "black" a culture, but it is not. Then many tried to refer to the soil in the lands of our ancestors, but we do not live there and the American definition of "black" never came from there either.
Both psychologically and sociologically what you have to overstand is that people treat their perception as if it is reality. And names or labels shape perception. Then perceptions of people determine how they are treated. Therefore if you label something (or someone) a term that means negative, evil, treacherous, dismal, gloomy and devoid of moral character, that person has no value to the people who accept these definitions. We should have learned that lesson from how Hitler labeled the Jews and what happened to them thereafter.
IN AMERICA, THE WAY YOU ARE PERCEIVED IS THE WAY YOU ARE TREATED AND THE WAY YOU ARE LABELED DETERMINES HHOW YOU ARE PERCEIVED
If you think I am reaching, I suggest you verify what I am saying in the fields of both psychology and sociology. That being said, let's look at the definition of "black" in Merriam Webster's dictionary then the Oxford dictionary – commonly used in schools and educational institutions throughout this country.
In Merriam Webster's Dictionary (https://www.merriam-webster.com/dictionary/black), look at definitions 5-9. If you think these definitions are coincidence, you are mistaken.
5 a : characterized by the absence of light
b : reflecting or transmitting little or no light
6 a : thoroughly sinister or evil : wicked
b : indicative of condemnation or discredit
7 : connected with or invoking the supernatural and especially the devil
8 a : very sad, gloomy, or calamitous
b : marked by the occurrence of disaster
9 : characterized by hostility or angry discontent
Oxford Dictionary definitions have cleverly been interwoven within other definitions of "black". Here is the online link. https://en.oxforddictionaries.com/definition/black They include: deeply stained with dirt, of the highest level of difficulty, characterized by tragic or disastrous events; despair or pessimism, (of a person's state of mind) full of gloom or misery, very depressed, full of anger or hatred, very evil or wicked.
Here are the negative but not surprising definitions of "black" from Webster's Dictionary (http://www.webster-dictionary.org/definition/Black:

Destitute of light, or incapable of reflecting it; of the color of soot or coal; of the darkest or a very dark color, the opposite of white, very dark or gloomy, suspicious or threatening, forbidding, destitute of moral light or goodness, dismal (depressing in character or appearance), atrociously wicked, cruel, mournful, calamitous, horrible, expressing menace or discontent, threatening.

Behavioral modification is manipulating, changing and controlling a person's actions through internal external or artificial stimuli – or a combination of all three. It is often done without the awareness nor the consent of the person being controlled or manipulated. It goes deeper into indoctrination, mind control and brainwashing but that is a deeper subject easily verifiable yet for another time. Brainwashing has built in safety mechanisms to protect the deception and keep it in place. And I will say this, any strategy, method or teaching that can get you to believe a lie while denying your own eyes is a very powerful form of brainwashing. It is very powerful indoctrination that can get you to forget your colors and associate yourself with something defined with and full of negatives. The fact is you are brown, not black. And if your mind says any different, you are proving my point.By labeling African American as "black" the racist powers that being are shaping the beliefs and modifying the behaviors of people towards African Americans – including even African Americans expectations of self and each other (such as in "acting black"). Therefore we have to ask if African Americans with no sense of identity are playing into a self-fulfilling "prophecy" of sorts.
Today many of you call yourself a color you are not (black) nor have ever been. Then you fight mentally, emotionally and verbally to justify and protect the lie. When you see the facts, you ignore them. When you are confronted with the truth, you reject it or get defensive or try to justify the lie. You are programmed to be highly resistant to the truth.
WHAT DETERMINES OUR IDENTITY? African Americans push Black History Month but we are not black. Many of us support Historical Black Colleges and Universities (HBCUs) but we still aren't black. And some of those HBCUs like Howard, Spelman, Morehouse, Clark etc. were ironically started by people who call themselves white (though they are Caucasian, not white). There is no identity in color and scientifically "black" is arguably not even a color. There is identity in tribe, genetics, ethnicity, geographic area (Africa, Asian) and even blood line – but not in any color. The Asians, Africans, South Americans, Europeans, Haitians, Jamaicans etc all know this. But it's an awful shame that African Americans do not.
YOU CANNOT USE THE CHAINS OF DECEPTION TO BREAK YOURSELF FREE
How easy do you think it is for a racist or brainwashed police officer to stop, shoot, abuse and/or kill a person who is labeled and perceived as evil, diabolical, threatening, treacherous, sinister, hostile and gloomy? Not hard at all and that is exactly what continues to happen while you were a label that is factually inaccurate. If someone called you a nigger, spook, coon or monkey, would you be offended? Why? Because the labels are negative and inaccurate. The same thing is true of the American dictionary definitions of "black" which shape perception then actions toward "blacks" every day.
It's time to wake up to truth and facts instead of using excuses to protect lies and deceptions. Black is not a culture in America. Black is not the darkness from which everything else came in America. Black is not Kemet in America. Black is not the color of African Americans in America. Black has no identity and neither does the color white. user your eyes. Use your brain.
The track record of America is one of racism, oppression and conquering invasions. Not empowerment of people of color by acknowledging their ancestry. But whatever you do, wake up then spread the truth.
Staff Writer; Trevo Craw