4 Travel Hacks for Your Next Trip.
(ThyBlackMan.com) As we ease on through the year, one of the most beloved seasons will soon be underway- traveling. Truth be told, traveling year round is a very real thing that a lot of people happily do. There are those, however, who can only take trips during certain times of the year because of their jobs or other reasons. No matter when you plan to go on your next adventure, there is nothing like having some tricks in your back pocket to help you along the way. I call them travel hacks and you best believe that I have a few to share with you.
I have been traveling on a consistent basis since I was about 19 years old. Needless to say, I've learned a few things along the way. From where to look to when to buy, there are all kinds of things to consider to ensure that you get the very best bang for your buck. So, because I know you've been eyeing that Caribbean vacay, here are a few "tips" I have found to be extremely helpful.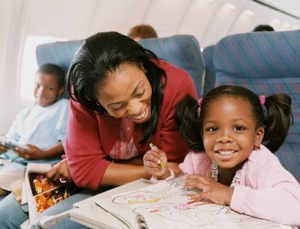 Hidden City Fares
I was doing this for a long time before I knew the actual name of the hack. Hidden city fair is simple – instead of booking a trip directly to your destination, you book a flight to a city with a layover in the place you really want to go. Once you arrive at your intended destination (the layover), you just keep it moving and don't even think about the other leg of your trip. Believe me when I say this hack has saved me hundreds of dollars in airfare. Some airports are more expensive to fly directly to. You can get a flight for a fraction of the price doing it this way. NOTE: You can only have a carry on when you choose this option.
Kayak.com is King
Some people go directly to a company's site, but doing it that way will cause you to miss out on some great deals. There are plenty of search engines to find flights, hotels, and cars, but I swear by kayak.com. I have been using it for years and 9 times out of 10, it gives me the best rate.
Groupon is Your Friend
Don't sleep on this discount site. I have been a lover of Groupon way before Tiffany Haddish became a spokesperson for it. There are limitless things you can find here and one of the best things they offer is amazing deals on various getaways. Try Groupon for your next trip out of the country. Many of their packages are all inclusive and that's a deal you can't pass up!
Know When to Buy
There are certain times when flights in particular are cheaper to buy. Most travel experts say Tuesdays and Wednesday are the best dates to purchase airfare. I have found this to be true. It is also best to fly on a Tuesday or a Thursday for the best rates as well.
Traveling doesn't have to be expensive. It comes down to knowing the tricks that are going to give you what you want at a price you can afford. So for your next round of traveling, try these hacks out and see how they work for you.
Staff Writer; Rasheda Abdullah