Hire the Best Employees for Your Business With These Amazing Tips!
(ThyBlackMan.com) If you want to be successful as a modern entrepreneur, it's important that you do what is right for the company. You have to ensure that you take the time to work on perfecting the business and making it as great as it can be. Now, there are a lot of things you're going to need to do to help you achieve this, and it's important that you look into all of these. One of the major ones, however, is hiring the right staff for the company.
Your employees are the heart of the business, and they help your company thrive and blossom. You've got so many things you need to think about in terms of taking the company forward, and hiring the right staff has got to be up there. But, how do you do this? Well, these are some of the major tips and hints you need to think about in order to help to choose the best employees.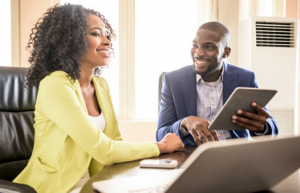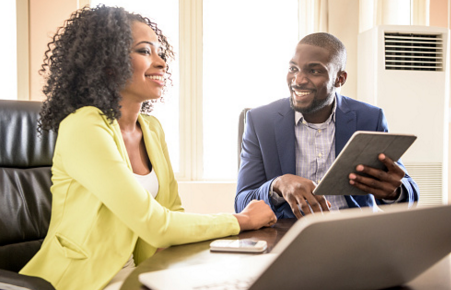 Assess Their Character
The character of a person is so important when it comes to choosing whether or not to hire them. You need to consider what the character of the candidate is like and whether they are a person you have a good feeling about. Consider the character of the person before you make a decision about whether or not you should be hiring them. This is something that is much easier to do when interviewing candidate yourself in person.
Carry Out Background Checks
If you want to screen candidates a little more, and we would recommend doing this in order to ensure you get the right person, background checks are vital. You can look at any online criminal records that exist, as well as finding out about previous jobs a person has had and get references. This is crucial for helping you find out more about the candidate you're considering, as well as understanding whether or not they are the right choice for you.
Do They Have Enough Experience?
Experience might not count for everything, but it does play an important role when it comes to hiring people for your company. You want employees who are going to hit the ground running, and this is how you achieve that. Experience is invaluable to a modern business that is trying to grow, so you must look at people who have the right level of job experience to take the business forward.
Will They Fit With the Brand?
You need to think about whether these people fit with the brand you are trying to build. The brand is crucial for giving your company its identity, and you need to make sure you bring in people who fit with that. This means looking for the people who are the most suited to the company. It's important to bring in employees who suit what you are trying to achieve with the company.
These are some of the major things to consider when you are trying to hire employees for your business. This can be one of the most stressful and difficult things to get right, but it is so important for your business moving forward.
Staff Writer; Rick Ford