5 Steps To Set Expectations With Your Partner Before Tying The Knot.
(ThyBlackMan.com) We all know that expectations hurt and we should not expect from people we love. Some people go to an extent where they don't refrain from declaring that they don't expect anything from anyone. It's true that expectations hurt but there is a fine line between realistic expectations and the unfair ones.
Why people choose to spend life with someone has nothing to do with materialistic expectations but still there must be some fair expectations in a relationship and both the partners should be aware of such expectations before tying the knot.
If you are in a relationship or soon going to get married, follow these 5 steps to set fair expectations with your partner.
1. Don't go with a hidden agenda
Truth is the foundation of a strong relationship, so don't set expectations with a hidden agenda. It's important that you expect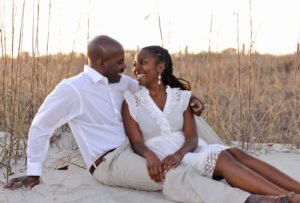 trust and return the same. It's important that your partner should know what you are expecting and there should be no doubt about it. Tell your partner what you want, what you can do and what the purpose is. It's equally important for your partner to be very clear and straightforward. Once you set some expectations, it's important for both of you to never let your insecurities get in the way of respect and your mutual trust.
2. Live in the moment
When you set expectations with your partner, live in the moment and not in the future. To set realistic expectations and goals, one must look at the present situation. Future may or may not be the same and with time, your relationship will grow to a new level, but it is important to consider what you hold today not what you might get in future. Set your expectations from your partner by looking at the condition of his life at present and same goes for you. A person who is proud of you for what you have is always better than the person who loves you for what you will become or what you'll get in the future.
3. Know how much space is needed
It's not about that dream house, but about how much freedom, how much space you will get for yourself and how much space and freedom you're comfortable giving. If today, you don't want your family or friends to steal the time you're spending with your partner, once you tie the knot, you can't escape from situations when you will have to spend time alone, or with friends, family and collagenous. In a healthy relationship, both people are free to go and come as per their wish, and spend time with others. It sounds so simple, but it is something that breaks families unless both people discuss about it and are ready to give the needed space to each other.
4. Accept difference in opinions
Both of you need to respect each other's opinion. She must have the right to believe what she wants to believe and you should believe what you want to believe. Both of you need to embrace the facts that there will be situations where what one says will leave the other one baffled. This is part of a relationship and if you have already experienced such situations, make it very clear to the person and you also acknowledge that as long as something is completely against your ethics and morals, you will respect each other's opinions and give enough space to each other. From religious views to household chores, keeping things clear before tying the knot is always the best choice.
5. Reveal vulnerabilities
This is one of the hardest steps but you must take it. When in a relationship, people feel safe when they reveal different parts of their life. It doesn't necessarily mean that every action defines what kind of a person you are. There can be some incidents you don't like and there can be some decisions you didn't want to make but you had to. It's important to be with a person who makes you feel that you don't have to put your most appealing side. So when you set expectations with your partner, ask the person to reveal those parts of his life and you should also reveal those vulnerabilities.
Staff Writer; Corey Shaw
Have any Tech Tips? News? Hit up our Tech Guru at; CoreyS@ThyBlackMan.com