Financial Advice Shouldn't Be Expensive.
(ThyBlackMan.com) Those of us that need financial advice the most are usually running on a tight budget. The idea of shelling out a couple hundred pound on an hour's session with a professional financial advisor might not seem worthwhile in most cases. Certainly, most financial advisors know what they're talking about and are committed to helping you save money. However, they're not always necessary – especially when there's a vast pool of cheap (and even free) financial advice already out there. Here are a few ways that you get the financial advice you need without having to spend your hard-earned finances in the process.
Visit seminars
Many professional financial advisors will host seminars from time to time. These seminars may even be free. Of course, some of these free seminars should be avoided – especially generic 'financial advice' sessions where you may not learn anything new (these are likely to be purely marketing events for financial advisors to persuade new clients to use them). Instead, look for seminars on niche subjects that matter to you such as property investment or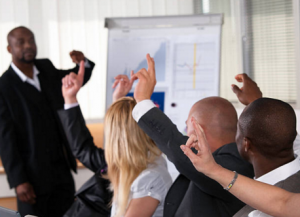 retirement funds or 'how to get out of debt' classes. You may have to pay some money for these classes, but it's likely to be very little compared to a private session with a financial advisor. Make sure to get the answers you need to know whilst you're there – some financial advisors may save a period of time at the end for people to ask questions. Use sites like www.lowes.com to find seminars in your area.
Get advice from software and apps
There are some types of software out there that can give unbiased financial advice and help familiarise you with terms. Many accounting programmes have built in advice features when it comes to taxes and expenses. Meanwhile, there's financial planning software that can advise you where to trim costs and even how to invest your money. You may have to pay for some software. Opt for cheap programmes – many expensive ones will be designed for owners of companies and experienced investors.
It's worth making use of apps too. There are plenty of apps out there to help you save money whether it's comparing the price of food, helping with micro-investing or allowing you to budget out each week. There are many guides out there such as www.kitces.com that can help you choose the right financial planning app for you. If you're not tech-savvy you may prefer to get advice from a human being, however those that use apps and software on a regular basis may benefit from this.
Visit no-fee brokers
The job of a broker is to compare options on the market and find you the best solution for your needs. Many financial brokers offer pretty much the same service as financial advisors but on a more specialised level. Many will also charge the same amount. That said there are some free brokers out there.
For example, there are many mortgage brokers that won't charge you for advice. They may be able to help shop for the best mortgage rate out there to suit your needs. Some mortgage brokers may have relationships with mortgage lenders allowing them exclusive deals and to use these exclusive deals you may have to pay these brokers – it could be worth seeing multiple brokers first before committing to one deal.
When it comes to setting up a savings account or taking out a loan, it could be worth visiting multiple banks for free advice. Most bankers won't be able to advise you what to do for legal reasons, but will be able to present the different options available to you. This may allow you to compare the rates from bank to bank.
Use the web
The internet is a brilliant free source of information that you shouldn't dismiss. It can be great for gaining a better understanding of various terms and options such as this insurance guide at www.marketreview.com. Comparison sites meanwhile can be great for giving unbiased pricing comparisons.
There may also be many fun ways of getting financial advice on the web. For example, on Youtube, you'll find many channels set up for financial advice. Learning through videos could give you the personal element as if listening to an advisor in person.
There are of course dodgy sources of financial advice on the web. You probably shouldn't trust those pop-up ads telling you that you can become a millionaire in a week from signing up to their programme. If you are signing up to online financial advice programmes, always read online reviews first so that you know you're buying into honest advice. This applies to those financial advisors on sites like Fiverr charging little for their services – check that they have an official website and testimonials behind them and possibly some user reviews.
Read books
You may be able to find the information you're looking for in a book. There are books out there on all kinds of niche financial topics. Being published works, many of these may have more credibility than online sources, however it's still worth reading reviews of advice handbooks before buying them. You can get books cheaper by buying them as an e-book. Alternatively, you may be able to find a book at your local library.
On top of books, consider other literature such as financial newspapers and magazines. These are likely to be more credible than blogs and could give financial advice you hadn't even thought you needed. Some magazines may be aimed at experienced investors, in which case they may have some complex jargons and not be suitable for the everyday reader. Consider publications that cater for the everyday person.
Staff Writer; Paul Jones