Paying for Exclusivity: Smart Choice or Waste of Money?
(ThyBlackMan.com) Exclusivity is often defined as something that is so limited and unavailable that people are willing to pay extra. For instance, some people would be willing to pay millions just to be the only one able to listen to an exclusive album. Martin Shkreli paid $2 million USD to be the only one with a copy of an exclusive Wu Tang Clan album which just goes to show that if you have the money, you can flaunt it how you like.
Of course, that's only one example of exclusivity that can only be accessed by someone who is super rich. There are other forms of exclusivity that we regularly buy into or consider, but are they smart decisions or are they a waste of money? Let's explore each situation one by one and delve into the reasons why you should or shouldn't invest money exclusivity.
Would you pay extra for something exclusive? 
Exclusivity Deals in Business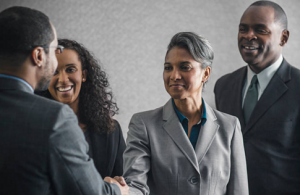 One common form of exclusivity that we see in the business world is when companies offer each other deals in exchange for something special or unique. Exclusivity deals can be both problematic and advantageous to both parties in a deal. Some people believe that exclusivity deals can open up new markets and some believe that doing business with certain partners who are well-known in the industry can often increase your own exposure. These types of deals are difficult to understand due to the complex business nature of them, so it's difficult to say whether it's a good or bad thing as a business. It is, however, certainly something that can be incredibly beneficial to your company if used correctly.
Exclusive Clothing From High-End Fashion
High-end fashion is another area where exclusivity is the name of the game. It's extremely common to see popular clothing labels release special sets of designs and patterns that can only ever be bought during a specific period. For example, the major clothing label Supreme regularly indulges in exclusivity deals and also releases limited-time products. By working together with other well-known clothing brands to form a collaboration product, audiences from both sides of the fence fight over the exclusive products and pay high prices due to its limited availability. As a business model, this invites the possibility of resellers who will increase the price to make a profit and this can cause problems.
High-end fashion isn't the type of clothing that you would wear on a regular basis if you scoff at the idea of paying over $100 USD for a shirt. Instead, it's a way to make a statement of either wealth or your fashion sense. Put simply, exclusive fashion isn't something to care about unless you're a business or you want to experience what it's like to own something limited and rare.
One-Of-A-Kind Items
There are many one-of-a-kind items in the world. For example, private number plates can't be duplicated due to the legal complications involved, but they do offer you a customized and private addition to your car–hence why they can be worth a lot of money. Owning something that no one else in the world has (such as the Wu Tang Clan album that Shkreli has) can make one feel special which is why people are willing to be ludicrous amounts of money for something so seemingly trivial as a number plate. Wealth can often be a way to set yourself apart from others not just by your bank balance, but by the way your items are personalised.
In short, one-of-a-kind items are special in a way that no one else in the world has it, but depending on what it is, it might actually be worth the money just to personalise your lifestyle. Be it a special number plate with your initials on it or an antique drawer that you have in your bedroom, one-of-a-kind items are unique for personal reasons. If you believe that your reasons justify the cost, then it can be a smart choice. However, it's most likely a waste of money especially if you've taken a long time to think about it.
Is Exclusivity Really Worth It?
So the question remains: is exclusivity worth it? In terms of business (such as making an exclusive deal), it has the possibility to be a life-changing choice that could make your company grow exponentially. When it comes to personal items such as fashion or one-of-a-kind items, the value of something will really lie in the eye of the holder. After all, one person's trash could become another man's treasure.
Staff Writer; Kyrie Carter