iPad Pro 2018: How Will Apple Convince You To Buy or Upgrade?
(ThyBlackMan.com) Tech enthusiasts are waiting for the iPad Pro 2018 release announcement. This year, Apple launched 3 devices in its iPad product line. Surprisingly, the company introduced two iPad Pro models in 12.9-inch and 10.5-inch display sizes. In its standard iPad product range, an improved 9.7-inch iPad model was also released this year.
Reports about the key specifications of Apple's iPad Pro 2018 suggest that Apple is going to convince fans with features like Face ID, full-screen display and an improved octa-core processor "A11X Bionic". Given the current offerings of Apple, convincing people wouldn't be so easy.
The iPad franchise is big, and Apple's tablets still remain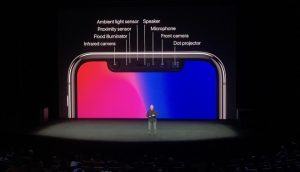 unchallenged. Apple's iPad Pro product range is amazing and it will maintain the charm for a long time. But the biggest challenge for the company is solving new problems. The products launched this year feature improvements in performance, look and feel, but there's nothing revolutionary.
iPad Pro 2018 is rumored to have Face ID
This year, Apple released a phone that lets users unlock it with an in-built face recognition feature. The feature is called Face ID and it is expected to arrive with the new range of iPad Pro. So instead of using fingertip, users will unlock their iPad Pro with a smile. According to Apple, the solution is more robust and safer than the previous methods, but how many users find it safe and convenient?
Unlocking an iPad Pro with finger or smile doesn't really matter. It's not something Apple can use to convince people who own the latest iPad Pro models. And Face ID is not even going to convince people who own an old-generation iPad. Face ID seems very significant, but due to its strong and weak points, it's too early to say that the fans will appreciate the change and want to ditch their new or old iPad Pro devices for this feature.
iPad Pro 2018 with an OLED display?
Is it really possible for Apple to introduce an iPad Pro with OLED display? Why it's unlikely to be true because going with an OLED display for iPad Pro product line will be costly, time-consuming and very difficult for Apple. It doesn't necessarily mean that Apple can't afford to add an OLED display, but the road ahead is full of challenges.
Some industry analysts told media outlets that if Apple chooses to add OLED panel in its iPad Pro, there is no better option than signing a partnership deal with Samsung. Apple will have to rely on Samsung for the panels and the biggest challenge for the company is offering improved display quality on bigger screens while keeping power consumption low on the devices.
The current iPad Pro devices feature LCD display and the quality is absolutely stunning. Meeting the expectations of iPad users in terms of display quality is quite difficult with an OLED display panel unless Apple raises the price.
iPad Pro & the A11X Bionic chip
There's no surprise here for fans. Apple's next iPad Pro will surely get a performance boost with a processor similar to the one that powers the iPhone 8 and iPhone X. The company will reportedly introduce an improved version of the same A11 chip. The new CPU is expected to be an octa-core chip, and if the reports coming from China are something to go by, the new processor A11X will be developed with 7nm process by TSMC, a Taiwan-based semiconductor manufacturer.
A redesigned iPad Pro
A new design with features that solve real problems iPad Pro users and other tablet users are facing is the most promising way Apple can convince people to buy the iPad Pro 2018. The company hasn't confirmed this but reports coming from various sources suggest that such key changes will likely take place and the new iPad Pro will arrive sometime during Q2 2018. The changes such as a new design, removal of Home button, an improved digital stylus, and more focus on gestures with iOS 11 will be quite compelling.
Staff Writer; Corey Shaw
Have any Tech Tips? News? Hit up our Tech Guru at; CoreyS@ThyBlackMan.com