Samsung Galaxy J5 Receives An Update.
(ThyBlackMan.com) Samsung Galaxy J5 2017 model got a new update aimed to fix security issues that plagued many devices. The latest update addresses a vulnerability called Blueborne. The issue spreads with the help of Bluetooth and anyone with a little technical knowledge can take control of a user's mobile phone after hacking it. There was very less number of reports about mobile phone hacking appeared online, but a large number of mobile phone users were exposed to the vulnerability and its risks.
The OTA update is now available on mobile phones in the European region. Samsung has also released similar security patches for its mobile phones in the Galaxy A, Galaxy S, and Galaxy Note series. The problem has not only affected Samsung mobile phone, but it also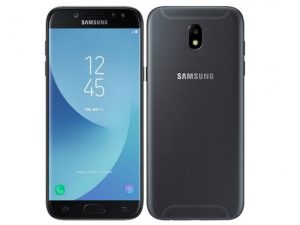 appeared on some Motorola devices. Thankfully, Motorola has addressed the security issues by releasing updates for the affected mobile phone series.
What is the Blueborne vulnerability?
Blueborne is a security threat in form of a malicious code that travels from one phone to another via Bluetooth. The affected devices can be easily controlled by hackers. When the virus infection enters a phone, hackers can run commands on the phone in background. Why many users could fall into trap easily because Blueborne is a very different kind of malicious code that doesn't require users to click a certain link or download anything from the web.
The vulnerability spreads through Bluetooth and it is more dangerous than many other Android viruses because it doesn't require pairing between the devices. So, even if your device is not paired with an affected device, there are chances that your Samsung Galaxy J5 could get affected due to Blueborne. The challenge here is, even if your Bluetooth is undiscoverable, there are high chances that your device could get affected.
How to prevent Blueborne?
The best way to keep your Samsung Galaxy J5 safe is to download the latest update released by Samsung. You can go to your device's settings and can check the availability of the update from the 'About' menu option. To protect your device from any security threat, you should always keep your device updated with the latest OS updates and security patches released by the device manufacturer.
If you are not able to download the update anytime soon but need a quick fix, another way to protect your mobile phone is by switching off Bluetooth. On Bluetooth enabled mobile phones like Galaxy J5, users can choose minimum access permission for applications and services that require access to Bluetooth. This solution may not work completely but if you are unable to download the update, tweaking the settings a little bit as per the abovementioned guidelines can help users protect their devices from getting exposed to Blueborne vulnerability.
From the latest Samsung Galaxy J5 update, users should not expect any new features. The update is very specific and has limited focus on tightening the security of the Galaxy J5 devices. There's nothing much to say about the update, but the good thing is once after downloading the update, users won't have to worry about getting their device hacked. The update is available to download manually and since it's an over-the-air (OTA) update, it is recommended that you download it over Wi-Fi.
Since the vulnerability is not limited to Samsung Galaxy J5 smartphone, many smartphone makers have already released security updates for their respective devices. Both operating system makers and device manufacturers are rolling out updates on various devices. Whether it is a Galaxy J5 or some other smartphone, if you have a Bluetooth-enabled device, there are chances that your device will soon get an update for Blueborne vulnerability. It is advisable to check with your respective device manufacturer and software provider for the latest security updates and until you receive an update, keep Bluetooth usage and accessibility to the minimum.
Staff Writer; Corey Shaw
Have any Tech Tips? News? Hit up our Tech Guru at; CoreyS@ThyBlackMan.com