How to create the perfect photo album book.
(ThyBlackMan.com) It's one of life's classic gifts and while it may appear simple on the face of things, there are several considerations before piecing together your next photo album book.
Sure, there are options available from the discount store – but we use the term "options" cautiously here.
Instead, customized options are more the norm for gifts, where you have much control over what actually goes into the album. We're not talking about the type of photos you choose either, but more so the features that are available.
To highlight our point more, here are some of the common features you need to think about when putting together your next photo album.
The number of pages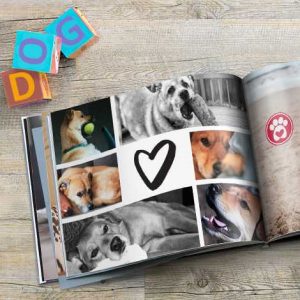 Let's start with a simple one; so simple in fact that we almost chose to ignore it. However, the length of your photo book is obviously a very real consideration. Too few, and it's barely worth buying, but too many and it looks ridiculous.
There are a couple of technicalities to think about here as well. Quite often, companies will advertise their photo books in relation to the number of "sides" they contain. This is the figure used to describe how many photos are there, which is the key takeaway. If you see a photo book advertised as 'x' pages, you might actually get double that number of photos due to the double-side nature of them.
Judging a book by its cover
Perhaps a more unique feature is the type of material used to create the front cover of the book. Suffice to say, while the photo inserts across various photo books tend to be made of standard materials, the front cover falls outside such rules.
Here, anything goes. If you're looking for the ultimate premium gift, leather is a given, or faux leather at a push. It goes without saying that these can be on the slightly pricy side though, meaning that hard cardboard material is sometimes preferred.
Unsurprisingly, it all relates to budget and the occasion.
The memo-factor
Something that really can bring photo albums to life is one that contains memos. At the same time, this is a very personal requirement, as some people might not feel as though their album requires such a feature.
It's just a small element that allows you to comment and describe each photo – and not leave it up to everyone's imagination.
Photo size requirements
We'll leave one of the most important until the end; the actual size of the photos being inserted into the book. Suffice to say, they come in all shapes and sizes, with a couple of the common ones being 7″x5″ and 6″x4″.
Making sure that your photo book accommodates your dimensions of choice is essential. Some might suggest that you can "get away" with choosing the largest photo sizes possible, and going from there. However, whether or not this solution is really going to look the part is another topic, and one that you should really consider if you know what the majority are sized like.
Staff Writer; George Carter