Instructional Videos for Popular Sports at Your Fingertips.
(ThyBlackMan.com) If you are into sports like badminton, football or basketball, you would like to develop your skills and pursue various methods for that. From practicing at local clubs to taking training from veteran coaches, there are many methods available. Some sportspersons also watch videos of games on YouTube and buy books composed by veterans in their respective field. All these can help you in developing skill in such sports but you can do something more too. You can opt for buying instructional videos for your chosen sports such as baseball or basketball.
Why opt for instructional sports videos?
You may be thinking about the benefits of buying instructional sports videos. However, the advantages become clear when you think analytically. Below listed are the reasons you should opt for basketball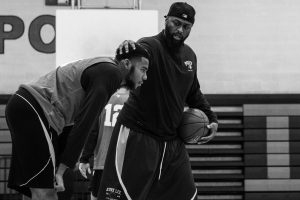 instructional videos or similar videos for other sports.
When you buy instructional videos on basketball or other sports types, you get audio visual guides prepared by veteran players and coaches. Their videos can be used for preparing yourself in nuances of such sports. You cannot get so much in depth guide by just checking out the web on your own.
It is way better than buying sports video guides on DVDs online. There is no need to wait for shipment and delivery.
The instructional videos help you learn and prepare better for basketball or other sports compared to books. You can play the videos and practice at the same time if you want and this can be done as many times you want. This will help in sharpening your skill beyond doubt.
The truth is in websites where you buy such instructional videos, some free stuff is also found! You will find some such videos that can be downloaded for free. It is like icing on the cake. You may also find useful eBooks on sports topics along with videos in these sites.
Things you should check
Before you buy sports instructional videos online, it is necessary that you check a few aspects and assess the website offering the contents.
Cost– The sports instructional videos can be both free and chargeable on these sites. However, you need to find out if there is any other fee required for accessing the website content or not. Top notch sports content provider websites do not slap charge users extra, as it is.
Ease of usage– The website hosting and selling sport instructional digital content should be easy to use. You should not have to spend several minutes trying to locate what you want. The website should also have integrated search feature.
Support– The website hosting sports content should have a robust customer support section. You may have a query regarding content buying and access. You may also run into issues while viewing or downloading sports videos. At such times, their assistance can be of immense help.
When you have checked three aspects and feel happy about what you are getting, go ahead and buy the basketball instructional videos online. You may also see the social media profiles of the seller website.
Staff Writer; Bobby Ford