Black America Let Them Go.
(ThyBlackMan.com) In Alabama a county wants to segregate their children and the fighting over it has begun. There are some truths about segregation's that the black community needs to remember; primarily we must remember no one wanted it. If black schools could have been funded anywhere near equally we may not have fought for school desegregation. It was fighting for the lesser of two evils, and our children definitely paid. Yes, they can go to the schools of their choice, but we had to turn the minds of our children over to those that would oppress them.
They were forced to attend schools whereby they were not welcome just to get a chance for a better life. We must know this had a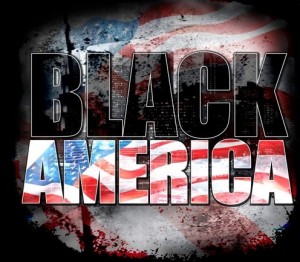 profound effect on self-image and the need to fill one must assimilate. This forced situation could also be some of the source of culture appropriation. It is often in school, before work, that our kids understand that white kinds can model their culture with no consequence while they are reprimanded for being themselves.
Can one dare to wonder if we ought not fight segregation when it rears its ugly head again under the guise of "choice"? it seems white Americans feel that they are the only group of people in this country that should partake in choice…while the rest of us stay in our place and deal with the backlash of their choice. Many of us know this to be the truth, and yet we fight for inclusion in places whereby our children are still unwelcomed and harmed.
When our children get into school yard scuffles, which many of us have experienced, we must be concerned about if our kids are going to jail…in in high school but in elementary school. Maybe we should just let them go. Maybe we should also consider school segregation if it will be in the best interest of our children.
We don't have the same resources as white America, but we have more than our ancestors. This way is still hard, but given the prison pipeline that we are now all aware of it may be a challenge we should embrace. It's time for black community to consider pooling resources, building our own school districts and empowering our educators. All that are willing to embrace us protecting and empowering our children are welcome to help. What our children can achieve when given the opportunity to learn in a positive environment is limitless. Consider the potential they show when they are dealing with harsh environments at home and school.
Despite the negative news spins our children are resilient, and they are overcoming odds every day. If white people don't want to be in the same schools as us…let them go. It is important that we are aware of what can happen as a result of building our own…it very well may be attacked. However, it won't be done in secret or in a manner whereby the world doesn't know. This is a fight we must win; maybe we need to return to our history and draw on its strength. We can get the job done for our children.
Staff Writer; Christian Starr
May connect with this sister over at Facebook; https://www.facebook.com/christian.pierre.9809 and also Twitter; http://twitter.com/MrzZeta.