NCAA basketball and black male graduation rates.
(ThyBlackMan.com) The NCAA men's basketball tournament has officially begun and this entire month is known as March Madness. There will be several buzzer-beaters, great individual performances, and upsets that will be part of the NCAA basketball tournament over the next four weeks. The tournament started with 68 teams and will dwindle down weekly until the national champion is crowned in Phoenix, Arizona on April 3rd.
It is easy to forget that the basketball players participating in March Madness are student-athletes, even though there is always a valid debate to much the student part of student-athlete matters. There was a recent report about graduation rates of the participating teams of the men's NCAA Tournament that spoke volumes about black male higher education in America.
The NCAA has been tracking student-athlete graduation rates for more than two decades. In 2002, the NCAA introduced a methodology for Division I called the Graduation Success Rate (GSR), which accounts for student-athletes who transfer into or out of a particular college. According to the University of Central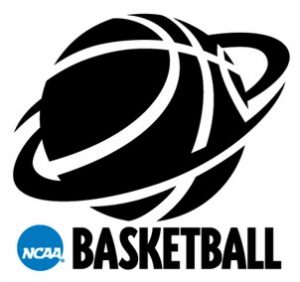 Florida's Institute for Diversity and Ethics in Sport, the cumulative Graduation Success Rate of black players on the 68 teams in this year's NCAA men's tournament had a slight decrease from 75 percent in 2016 to 74 percent this year.
More significant news regarding the cumulative GSR for black men's college basketball players is positive as that cumulative GSR for black men college basketball players at all schools, tournament and non-tournament teams, was 77 percent last year. That represents the highest percentage in history, according to the NCAA. There are more black male basketball players graduating than ever before. This is news that is rarely reported when discussing the athletic talents of basketball players but it is very noteworthy.
However, the much discussed achievement gap that represents the gap of academic success between white students and black students even shows up on NCAA basketball teams. The graduation rate of white players for the 68 teams in this year's tournament remained the same from last year, at 93 percent, according to the study. The difference of 19 percent between the Graduation Success Rate white basketball players and black basketball players can likely be accounted by the significant differences in educational options between black and Latino students compared to their white counterparts.
The GSR study by the University of Central Florida's Institute for Diversity and Ethics in Sport also notes that the graduation rate for black male basketball players was 74 percent compared to black male college students overall, which was only 42 percent. The myth about black male basketball players lacking the ability to succeed in college academically is just a myth. Black basketball players actually graduate at a significantly higher rate than their black male college counterparts who are not athletes. It is possible that the discipline that it takes to perform as a basketball player and the support system of the college athletic department assists young black males to achieving college graduation.
Staff Writer; Mark Hines