Tips To Make Money From Home.
(ThyBlackMan.com) Whether you are a student, a busy mother, a housewife, a college student, a stay at home father, or just want to earn an extra income, doing some extra work can help you earn extra money from home.
With the internet being easily available, many people have opted to take the opportunity to look for opportunities online. The bad news is some internet searches can reveal work from home scams, but the good news is that there are plenty of legitimate ways to make extra income without leaving the comfort of your seat. Some of them involve starting your own business, offering a service or working for someone else using your home as the office. But the question is, where do you look for those opportunities that will make you extra bucks at home? This article will show you the best legitimate ways to do that.
Tutoring
When it comes to providing knowledge, there is always a need for tutors. You can decide to tutor school students or adults, but whichever the case, you can monetize your expertise by teaching people something they know little about. For instance, teach and help people to write research paper could be profitably. You can try to use an established group or hang out your own shingle and advertise your services to students, parent and even schools in the community. To get things rolling, you can set up a website or list a couple of services you are offering with an adult tutoring companies. This is a perfect way to make money at home since you get to set a schedule if you have routine tasks.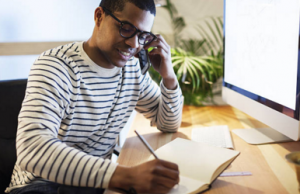 Teach an online course
Another way to make money from home is selling your skills or knowledge by teaching an online course. You will find that there are so many people willing to pay just to learn something new. It may be cooking a favorite meal, working out, gardening, playing a musical instrument, dancing, yoga, learning a foreign language or even creating a research paper instruction. The important thing is to make the course look unique and provide special skills in doing something. If your services are good, it won't take much time before getting a lot of people to sign up over and over again.
Freelance Writer
If you enjoy writing, doing some freelancing work can add some extra money in your pocket. Freelancing is the next big thing that can earn you a lot as a full-time worker. A quick search on the internet can get you instant freelancing gigs such as writing technical or marketing articles, newspapers, journals, or magazines.
There are huge and reliable sites such as Upwork that offer thousands of freelancing work where you can write or edit almost anything and get paid for it. If you offer quality work and maintain a good reputation, you can turn this into a full-time job and earn good money from the comfort of your home.
Blog
Blogging is a good source of passive income if you work extra hard, focus, and be patient. If you have a passion in a certain niche or field, you can create a website and create quality content for your audience. You can opt to make money through advertising, affiliate marketing, selling your own products, Google Adsense, and so on. There are so many successful bloggers out there who are earning a six figure income without leaving their home. You can do it too.
Bed and Breakfast
For starters, you have a place to live. You can turn that spare bathroom, bedroom or garage to make money from home by hosting people in these spaces. Most overnight travelers love to stay in comfortable places with bed and breakfast especially if they cannot find a hotel nearby.
Your home might be that perfect place to host such people and offer them a warm and friendly environment. The interesting part is that people who use bed and breakfast are willing to pay more just to get the best experience. Competition may be stiff in this area but if you have put your mind to it and set you home in a way that will make people enjoy the experience, you will never run out of customers.
Craft and Art
If you have a flair for creating beautiful art, then you can turn that into a serious money making business. There is an increased demand for home-crafted products and the internet is a perfect platform to sell different varieties of unique products and art.
For example, Etsy is one of the fastest growing platforms where artists can showcase their work and sell items at a fair price. Selling in such sites has become an art and making money through these sites requires a lot of work and planning. But you already have time. so all you have to do is plan how to make money with what you know.
Call Centers
If you are good at organizing information quickly or you have a great telephone voice, you could use that to your advantage and make money by making your home a call center. There are so many businesses that need to get feedback from their customers and answer their questions too. You can offer to call and answer phone calls on their behalf for a price. All you need is good computers and a software that will enable you to answer the customer's questions and provide feedback.
People can earn money in many different ways. For some, working from office might be a good idea, but there are those that want to work at home and make extra money. If you are one of those people who want to try a new opportunity and work online, these guide will help you decide which field you are best in. All you need is a desire to work, dedicate enough time to the task, work hard and you will earn extra money from the comfort of your home. I hope these tips will help you decide what you want to venture in to make extra cash.
Staff Writer; Craig Wilson