Four Questions to Answer before Your Next Relationship.
(ThyBlackMan.com) When does the time come for a person not to be in a relationship? When is it best to remain single and make the most of it? According to data released by relationship experts, most people who find themselves out of a relationship waste very little time in getting into another relationship, with the average time in and out a mere six months. For more serious relationships, however, including those that may lead to marriage, most people wait much longer: two years.
Ultimately, it's not the quantity of time alone as much as the quality.
Most people want love and relationship but have no idea what they really want in a relationship; why they even want one; where they will end up as a result of being in a relationship and when is best for them to even be in one.
As a result, people get into relationships and meander in them the way a ship with no goal or destination meanders through the ocean.
Try this 'relationship detox' by engaging these four basic questions before you d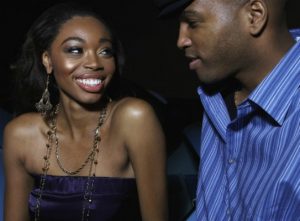 ecide to commit another one.
Question#One
Idealization: What Do I Want?
What do I really want for my life? What is really important to me? Creation begins with 'what'; before anything can be created, 'what' has to be decided. Do you want marriage? A committed relationship? An established friendship? Asking 'what' is the gateway to change. In the end, it's really not what you want in a relationship that matters; it's what you want for your life. Figure that out, and relationships are seen from a different perspective. Asking 'what' opens up possibilities. Maya Angelou, If you don't like something, change it. If you can't change it, change your attitude.
Question#Two
Motivation: Why Do I Want What I Want?
Have you ever asked yourself why you want to be in love? Why do you want to be healthy? Why do you want to be rich? 'Why' gives 'what' its meaning. It adds to your happiness when you know why you want to be happy. What's really motivating you? Get to the heart of the matter by asking 'why'. You will begin to peel back the layers of what's really important to you. You will then understand what Les Brown means when he says, Your motivation must be absolutely compelling in order to overcome the obstacles that will invariably come your way.
Question#Three
Imagination: Where Will Having What I Want Lead Me?
Once I get what I want, where will it lead me? How will I end up? How will my life be different? Will I be happy? Will I be fulfilled? Answering 'where' propels you into the future; it activates your imagination and reconnects you to your childhood, when you had big dreams of success. If you can imagine it, you can achieve it. If you can dream it, you can become it, writes William Arthur Ward. Imagine 'where'.
When you determine where the ship will land, you make the journey quite more manageable.
Question#Four
Gratification: When Do I Want What I Want?
Is what I want something I want to have now or can I wait? Do I want what I want in thirty days? A year from now? 'When' deals with gratification. Remember, though, the words of the late actor, James Dean: The gratification comes in the doing, not in the results. What you must decide here is whether gratification is immediate or deferred. Do you absolutely need to be in a relationship at this point in your life? We don't often stop to consider other activities that could be beneficial to our personal growth and development when we are not in relationship. Now would be the ideal time for that.
When we ask questions we uncover what it really is we want.
Staff Writer; W. Eric Croomes
This talented brother is a holistic lifestyle exercise expert and founder and executive coach of Infinite Strategies LLC, a multi-level coaching firm that develops and executes strategies for fitness training, youth achievement and lifestyle management. Eric is an author, fitness professional, holistic life coach and motivational speaker.
In October 2015, Eric released Life's A Gym: Seven Fitness Principles to Get the Best of Both, which shows readers how to use exercise to attract a feeling of wellness, success and freedom (Infinite Strategies Coaching LLC, 2015) – http://www.infinitefitnesscoaching.com.