The Leader Of Rwandan Refugees Living In Zambia Returns To Rwanda.
(ThyBlackMan.com) It is with a heavy heart that I have to leave my brothers and sisters from the Rwandan opposition living in the diaspora.
I have also with immediate effect relinquished my position as the Legal representative and Founding President of the Association of Rwandan Refugees and Former Refugees living in Zambia.
I know that most of you will find it hard to recover fro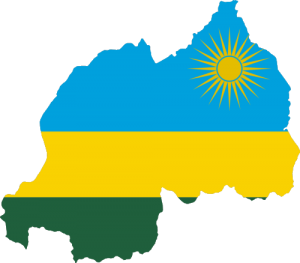 m my departure due to the work I did for the community but it has been twenty-two (22) years since we left Rwanda,
Myself being a toddler at the time.
I would love to contribute to the development of my native country and practice law in Rwanda sooner rather than later after passing through the Institute of Legal Practice and Development (ILPD) as prescribed under Rwandan Legislation.
I might have been naïve all along but it is high time that I went to see and come and tell.
Rwanda will always be our home no matter what and sometimes,
We must put the love of "country" before our personal interests.
That been said,
I welcome all 'suggestion' and 'criticism'(constructive or otherwise) from all Rwandan Refugees I led over the years and Rwandans in general before I embark on this critical and delicate new journey.
God's speed!
Blessings to you all!
ALUTA CONTINUA!
Done at Lusaka,
4/24/2016.
7:34(Harare Time).
***LIONEL NISHIMWE(LLB/HONS.)
***EX PRESIDENT OF RWANDAN REFUGEES AND FORMER REFUGEES LIVING IN ZAMBIA).
Staff Writer; Lionel Nishimwe
We are an ' ADVOCACY AGENCY' that specialises in DISPUTE SETTLEMENT in liaison with relevant 'LEGAL ADVOCATES'. Can visit our official "fanpage" over at Facebook; Lionel Nishimwe & Ngandu Consultancy.