Guidelines in Buying a Rental Property.
(ThyBlackMan.com) Are you looking for different options to invest your money? One of the possible ways that you can do is to buy a residential rental property. It will be beneficial for you in many ways. It can help you both for your short-term and long-term income and you can enjoy some tax benefits from it as well. However, this is a decision that you cannot make in an instant. The fact that you have money for such investment should not be the only factor to give you the green light.
You should make sure to consider different things before you enter a deal of buying a rental property. Here are some guidelines to help you come up with the best decision:
1. Contact a competent real estate agent – it would be more convenient to contact and hire a realtor. You should make sure to get a real estate agent that can give you good insights about the property that you're looking at. To make sure that you are dealing with a good realtor, you should check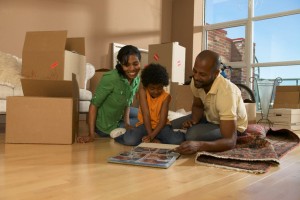 the license, past and current client listings and of course it would be great to connect with an award-winning realtor. They can make your life a lot easier
2. Buy at the right time and with the right price – you should be aware of the bargain deals and grab the opportunity fast if possible. The bargain price now can increase dramatically in a few years time. And a high-priced investment can fluctuate its value. Therefore, you should learn to determine what could be of great value to you in the long term.
3. Study the market and dynamics where you are buying –it would give you additional advantage to study the market and the dynamics of the area where you are looking to buy a rental property. Check out the local neighbourhood and see if there are any plans of building a mall, school, railroad, and other establishments in a nearby area. These factors will help you determine the future of your investment.
4. Find a good neighbourhood – well, speaking of neighbourhood, it is very essential to pick a property in a good neighbourhood. It will give your rental property good value both long term and short term. You can take Mcgrath rental properties as an example since they are known to be in great and promising neighbourhood that will give your money a good value.
5. Pick the right type of mortgage – last but certainly not the least, you should decide for the payment terms for this investment. Do you have enough savings to spend all in one investment? Or are you going to apply for a mortgage? If so, you should decide what type of mortgage is suitable for you and your situation. Are you going for the fixed-rate or adjustable-rate mortgage? You should carefully weigh all of your options.
In any case, you should consider looking at the property as a long-term invest and ways to pay it off are a big factor on your decision. You might want the property to stay within your family even after you're gone, so you might consider a quitclaim deed to gift your property to your children so that the house gets pass on with ease.
These are the guidelines to help you ensure that your property investment will be a good and successful one. For your first investment deal, it would be good to consult legal experts and seek professional advice from them. Investment is a very serious matter that needs careful consideration so make sure to take your time and study each factor first.
Staff Writer; Chuck Harry