For Sale: Would You Like to Buy This Celebrity Home?
(ThyBlackMan.com) We all love celebrities. Their good looks, relationship woes, and over-the-top personalities make them prime fodder for entertainment even when they don't mean to be in the public eye. We simply want to know what makes them tick because, well, they seem so different from the average person. One way to get into the celebrity mindset is to investigate the places they call home.
Investigating celebrity homes used to require a trip to Los Angeles, but real estate agents like those at AshtonBurkinshaw.co.uk will tell that living in Hollywood is almost passé at this point. Celebrities are branching out and buying homes in fashionable neighbourhoods around the world. Here are a few celebrity homes, primarily in the U.K., that are far from ordinary and thus worth a little consideration.
The Beckhams
Even though David Beckham traded his British heritage for a Yankee pay check for a little while, it is hard to deny that he and his wife Victoria are thoroughly British. To prove their credentials as dyed-in-the-wool subjects of Her Majesty, Posh Spice and her husband purchased a Gloucestershire estate for the tidy sum of £ 27 million. According to Glamour Magazine, the 17th century, perfectly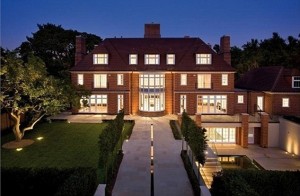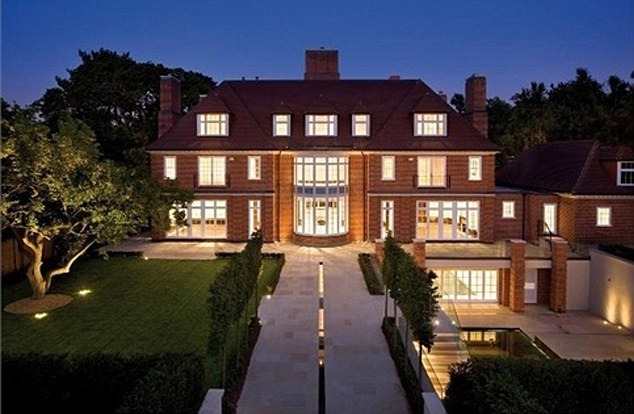 English mansion sits on 22 acres of land and boasts six reception rooms.
Santo Versace
Nothing says style like the finery produced by Santo Versace and the house that he has lived in for decades, at the heart of Milan's fashion district, is no exception. He's decided to sell, however, and that means photos of the Italian mosaics and stylish interior of his four-storey, 1950's domicile can be perused by anyone with an Internet connection. Check out how the fashion-elite live and how Versace's idea of interior decorating stacks up against your own. Who knows, you may find that the £41.6 million price tag is a bargain when dealing with such a famous property. He may not be British, but plenty of members of the Royal Family have donned his creations.
Rodger Moore
Buckin g hamshire became the perfect retreat for the former Bond actor during the 1970s to get away from the rigours of filming classics like Live and Let Die and The Many with the Golden Gun. According to The Telegraph, the 1920s bungalow, complete with five bedrooms and a guest cottage, can be your s for just £ 4.5 million. That's a bargain compared to what the Beckhams paid for their country home.
The Clooneys
George Clooney isn't British, but his wife is a British citizen. Amal was born in Lebanon, but she moved to England with her parents in the 1980s. It must have made an impression on Amal because she and her famous American husband have chosen England as their permanent residence. They are living in style in a $10 million, nine-bedroom mansion in Berkshire. Well, they aren't actually living in style just yet. The house is being renovated to include a pool and, brace for it, a home cinema. Do you think George plans on watching his own films in there?
Ringo Starr
You don't get more British than the Beatles and James Bond, which is why the house that Ringo Starr (Richard Starkey) shared with his Bond-Girl-wife Barbara Bach is such a tempting abode for the celebrity-obsessed. The London house (Kensington and Chelsea to be exact) is currently on the market for £ 3.7 million. Who knows, there could be a lost Beatles song just waiting to be discovered somewhere in Ringo's old house. If you do happen to find an old Beatles song, you probably won't have to worry about the mortgage much .
Mary Tyler Moore
Of no relation to Rodger Moore, the American actress Mary Tyler Moore has put her decidedly English-looking New York property up for sale for just £ 9.5 million. The house boasts stables for horses, indoor and outdoor riding rings, a pool, and a carriage house. If you have to live in the States, but long for a taste of England, then Miss Moore's property may be just the thing to soothe your Anglophilia.
Leonardo DiCaprio
There is nothing British about Leo DiCaprio's $10 million New York City apartment, but the place deserves mention for its vitamin C-infused showers, posture-supportive heat reflexology flooring, circulated aromatherapy air supply, and circadian lighting design. The house is about as Zen as a dwelling can get, having been designed to curate the daily wellness experience of its inhabitants. I don't know about Leo, but being able to plunk down $10 million on an apartment is more than enough wellness for most people.
Celebrity House Hunting
Whether you are in the market to buy or simply want to know how the other half lives, celebrity house hunting can be entertaining and enlightening. How many people would have known that posture-supportive flooring even existed if it weren't for Leonard DiCaprio lighting the way? You can learn a lot from celebrities, though you may not want your children to learn the lessons they are teaching.
Staff Writer; David Parker