Beyonce tumblr, Goes Ballistic On Jay Z.
October 31, 2015 by Staff
Filed under Uncategorized
(ThyBlackMan.com) I refuse to believe this one. I know that there are no perfect couples. I also know that couples tend to put on an act as if everything is all peaches and cream. Well Beyonce and Jay Z seemed to be on shaky ground.
Jay Z and Beyonce's disagreements seem to stem from their latest move. Blue Ivy's mega star parents are moving into a Beverly Hills mansion. They are having lots of renovations to make their new home just how they want it, even though are renting and not buying it.
It is being reported from a number of sources that Beyonce is ranting and raging during their move. Why is Beyonce clowning on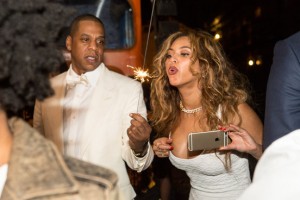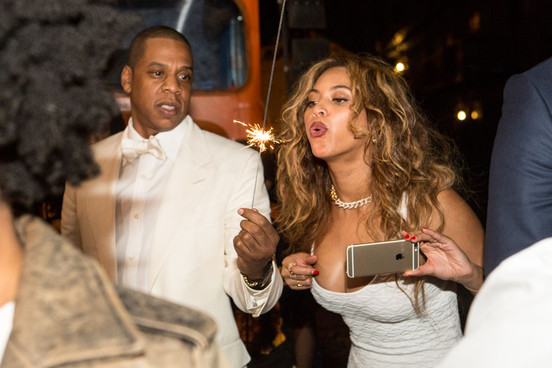 her husband Jay Z and everyone around her? Who really knows, maybe she's hormonal.
But according to one of the workers preparing the Beverly Hills mansion, the couple has been at it for quite awhile.  The insider claims the celebrity duo's verbal fights are no longer private. Supposedly Beyonce blew up at Jay Z. She was not happy with how the move was going and expressed her disappointment in front of all of the moving staff and crew.
The informant says that Jay Z was very apologetically for his wife's behavior and outbursts. So much he's been buying them extra food, giving them extra money and pouring out the compliments.
Their marriage already has a few cracks in the surface. Folks are saying that Beyonce was not happy with the move to begin with when the move in date was changed.
Then there's the upcoming tell-all-book that will crack the public's starry eyed notion that Jay Z's and Beyonce's marriage and love life is all perfect and lily white. J. Randy Taraborrelli is the author of this book, "Becoming Beyonce: The Untold Story", which will unleash some spicy tidbits, unknown to the public.
Then there are the past rumors of cheating, one being of Jay Z having a thing for then, 17 year old singer Rihanna.  Remember the infamous fight between Jay Z and Solange Knowles in the elevator? Solange Knowles, the baby sister of Beyonce began knocking Jay Z upside his head because Rihanna wanted to roll with them on that evening.  Little sis wasn't having it and apparently neither was Mrs. Beyonce Carter.
So will Jay Z and Beyonce put the past behind them and move on? They have been together for more than 10 years.  Let's hope the two will make it through the turbulent times and continue on with a wonderful marriage.
Staff Writer; Shawna Brown