Chris Brown: Redemption is Always Possible.
(ThyBlackMan.com) Life has an interesting way of changing directions as quickly as the wind. Sometimes we have some control in the matter, and other times all we can do is hold on as the storm rages. In times of chaos, and confusion, a step in the right direction can become a focal point that places one back on a path of positive progress. It is important to encourage each other when we can see change is possible in the lives of our brothers, and sisters.
We receive a vast amount of information, and "news" via the media. Often times it shows us the worst in so many, especially our own. If not careful the media will shape our perspective about people, and issues, in such a way as we no longer see them as a human being that is flawed…and capable of redemption.
Many have watched the Chris Brown saga play out since his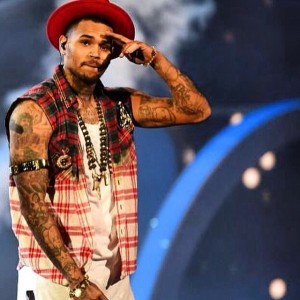 domestic violence incident involving singer, Rhianna. It seemed as though that incident began a down spiral in the media, and more importantly in life. I didn't agree with Chris Brown's actions, yet at the same time I was hoping he would be able to become a better person. We can't afford to lose hope regarding our people. All black lives must matter to us if we are to rebuild, and strengthen, our community.
Just as it seemed redemption was out of reach Chris Brown was blessed with the miracle that is his daughter. I must admit seeing pictures of him, and this precious baby girl gave me hope for him.
There is something about the innocence and purity of a baby that can reroute us to our humanity, and bring out the goodness in our hearts that may have been forsaken. Who knows he may decide to turn his life around to be the dad she deserves, and having this little girl could cause him to rethink his behaviors regarding women. The beauty of it all is possibility, and hope.
It doesn't take much to wish someone well…even those we don't really know. The media bandwagon doesn't leave much room for redemption, and positive life changes. It suggests we await failure, and beat people with their past. Many of is couldn't live that way. I choose to hope the best for Chris Brown. Redemption is always possible.
Staff Writer; Christian Starr
May connect with this sister over at Facebook; https://www.facebook.com/christian.pierre.9809 and also Twitter; http://twitter.com/MrzZeta.