The rebirth or the evolution: The fall and rise of this black woman.
(ThyBlackMan.com) Haven't picked up a pen in so long, at first I didn't know where to begin. I called on my sista friends, God, even my publisher to help me find the words, to write the words to SAY and express the words still nothing. Being in a space of self-destruction, constant consumption of your soul and spirit depletes us on more levels than what we see. Now, am I depleted? Never, was I defeated? Never, did I do my best even if I lost? Always, and still nothing. Couldn't figure out for the life of me what in the heck was going on and why I wasn't able to feel, see, breathe, live, love and be better with me. Such a chained challenge being able to find the path of self is supposed to be contagious when you're in the company of likeminded people (at least I thought).
First let me say I am soo in love with myself ( ya'll know that already and if you don't you better ask) all my curves, bumps, lumps and folds make me the woman that I am and I would never change me ( maybe the gym won't hurt for toning, I'm just saying). Ya'll may think I'm acting crazy or as my closest sista friend would say feisty but seriously, I was still on this downward path that I didn't like and I couldn't fix it. Making my life hectic and not having the time to write is like not thanking God for waking you up every day.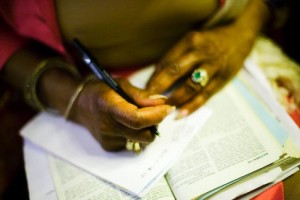 For me I express myself through words, pinning it to pen is my moniker it's who I am makes me strong, empowers me to climb and reach beyond this atmosphere. I'd rather be nothing if all I'm doing is existing. I needed to share, to tell, to provide hope, to inspire to aspire just for myself. I needed to be better I want to be better I had to become better.
One day I as I lay in my bed thinking about all the things I have experienced, witnessed, walked though, turned my back on and stood up to I realized something was still missing, then it hit me: I was missing Pinning it to Pen. I already knew that was my niche however; I didn't realize how much it affected me when I wasn't doing it. These words, these feelings, these emotions all had to be documented so that I can release them. They have to go somewhere or else you'll explode ( Kinda like I do from time to time). I asked the Holy Spirit for Guidance asked God for his permission so he can show me the way. The moment I heard the answer and was given permission I started. My soul evolved my spirit reborn the rejuvenation of self and understanding of who I am is the pinnacle of my existence. Battered and wounded is the best path for healing it's the only way. Hiding behind the doors instead of putting it in words is not my strength it's my weakness. God teaches us that we have one life, one path and one destiny and I have to make the best of this journey.
While I may not see all things I wish for, ask for, and pray for come to fruition I know now that words are the way for me. I can tell you better than I can show you and be for real about it. I've had dark moments, the sky is finally clearing, God has set me free but now I need to tell people about it. Tell others that I know what it's like to feel like your whole life is upside down but you turn it up right again, how you've learned loved, seen the blessing, cry from happiness and shout with joy like only you can. God can do that, he did that for me; only he can provide that feeling of completeness.   That's why I went to him and he told me it's time pin it to pen so that he can give me the answers, show me the way and promise to let me spin on the earth's axis going around and around at a 360 degree angle and never ever fall off again……
And these are thoughts from a sista……
Staff Writer; Nicole C.
Also connect with this sister through Facebook; Nicole C.