A Trip to London You Will Never Forget.
(ThyBlackMan.com) London is one of those cities that absolutely blows you away the first time you visit. You will not be able to believe all of the vibrant energy that the city produces. No matter what corner of the city you find yourself in, there is always something going on that is new and exciting. The largest city in England has more tourist attractions than you can shake a stick at. The city is ideally suited for both romantic getaways for couples and vacations for the whole family. Before you leave on your vacation, do some thorough research online so you can compare the prices of the many great hotels in London. Here are just a few of the things that you can see during a trip to London you will never forget. 
1. Windsor Castle
Although this is not technically in the city of London itself, it is close enough where you will be able to get to it easily enough during your visit. All you need to do is catch a train and take a leisurely one hour ride through the scenic English countryside. Upon arriving at Windsor Castle, you will gaze upon beauty the likes of which you have never seen before. The castle is the weekend residence of the queen. It also houses an amazing collection of original artwork. You will find paintings by Rembrandt and other world renowned artists. When making a trip to Windsor Castle, you should do your best to get there when the gate open at 9am. There is a lot to see and you will need to wait in lines, so you want to leave yourself enough time to see everything.
2. London Eye
The London Eye is a fairly new addition to the London skyline. It is an enormous Ferris wheel. However, it does not contain the normal seats that are usually contained on a Ferris wheel. Instead, there are large pods that are fully enclosed. Each pod can seat up to eight people. The London Eye goes higher than any building in the entire city, allowing visitors to get a terrific view, especially if the weather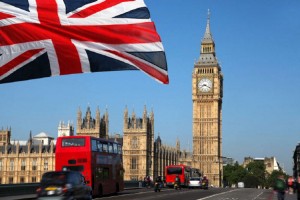 is clear. You will be able to get some tremendous photos of the entire city that will allow you to remember your trip to London for many decades to come.
3. Piccadilly Circus
This is one of the most famous shopping areas in all of London. Located in the heart of the city, it has become famous for the large neon signs that inhabit the area. It is also an area where tourists like to hang out and relax in the summer, enjoying a meal at one of the nearby cafes.
Harrods is famous for being the largest department store in the world. If there is something you want to buy, there is a good chance Harrods will have it. The store is so massive that it would take you several hours to explore all of it. Even if you do not plan on buying anything, Harrods is worth exploring. The escalators are truly amazing. They feature gorgeous carvings that are inspired by ancient Egypt. They are very intricate and took a lot of time to design. The rest of the store also features beautiful architecture that you will enjoy looking at.
This article was contributed by
Fiona Moriarty
of Hipmunk, a complete travel platform that allows you to do everything from comparing charter flights and train rides, to finding the best resort hotels and Airbnb rentals.