Will Smith, Jada Pinkett-Smith divorce, open marriage well Bad Parents really?
June 9, 2013 by Staff
Filed under Uncategorized
(ThyBlackMan.com) Will Smith and Jada Pinkett-Smith have dealt with their share of rumors and a lot of gossip, but that is known to happen when you are famous celebrities.
When you are a celebrity and you are constantly in the spotlight people are going to talk. People are always going to have something to say. Be it from the way you wear your weave, how you dress and who you're dating. Even your parenting skills and choices might be thrown on the chopping block, which seems to be the case for Will Smith and his wife Jade Pinkett-Smith.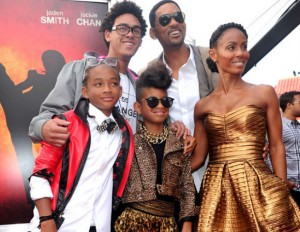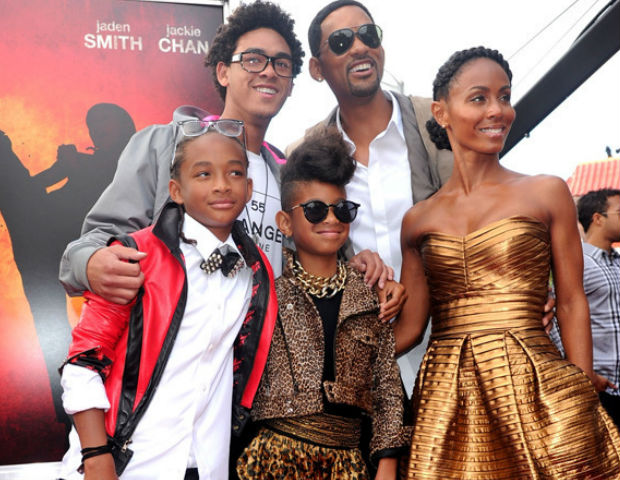 Will Smith and Jada Pinkett-Smith have two children; Jaden and Willow are stars in their own right. Willow burst upon the scene with her first and very popular single Whip My Hair and brother Jaden is known for his acting skills in the remake of The Karate Kid and The Pursuit of Happyness in which, he stars along with his father Will Smith.
Not all parents today believe in whipping their children, but many do however, believe in some form of punishment. Well Will Smith and Jada Pickett-Smith have chosen to raise their children differently.
Will Smith was raised in a very strict manner by his own father, but Will and Jada Smith choose not to discipline their children in any way what so ever. Instead, they allow Jaden and Willow to make their own mistakes and when they do make their own mistakes they sit down to a conversation and talk about it. 
Will Smith and Jada Pinkett-Smith are not only against disciplining their child they also have a great amount of freedom, which had cause many people to criticize the Smiths. For instance Will Smith had shared that Jaden has requested his own house.  "I was brought up with, you don't even talk to your parents about what your opinion is, you are not allowed to have an opinion. When you pay some bills, then you can have an opinion…My parents let me talk now."
Now you know my response to that one. I agree with Will's parents. Pay your own bills and then you can have your own house.
Critics have blasted Jada Pinkett-Smith saying that she is too lenient a parent. Many people believe she is too relaxed. Last year Jada allowed daughter Willow to shave her hair off. The public backlash was harsh. So harsh that Jada Pinkett-Smith turned to her Facebook fan page to respond.
 "The question why I would let Willow cut her hair, first that must be challenged. This is a world where women and girls are constantly reminded that they don't belong to themselves, that their bodies are not their own, nor their power or self-determination. I made a promise to endow my little girl with the power to always know that her body, spirit and her mind are her domain."
Jada also stated that Willow cut her hair because her beauty, her value, her worth is not measured by the length of her hair. It's also a statement that claims that even little girls have the right to own themselves and should not be a slave to even their mother's deepest insecurities, hopes and desires."
Well Jada said a mouthful. Could she be right? Should a child be given more freedom to experiment and learn just who they are? Maybe Will Smith and Jada Pinkett-Smith have a grasp on raising kids. Maybe others can take something from their unique parenting style.
Staff Writer; LadyK
Gossip/Ent. Tips and Feedback to; LadyK@ThyBlackMan.com