Grammy Awards; All My Children.
(ThyBlackMan.com) Hip Hop enthusiasts watched the
55th Annual Grammy Awards with bated breath wondering if this was the year Nas, whom CNN recently named the greatest lyricist of all time, would finally win his first golden gramophone.
It wouldn't take long to realize this year would be the same as every other. God's Son departed the 2013 Grammy Awards just the same as he had arrived to the ceremony. Empty handed.
Having earned a total of four Grammy nominations, on paper the odds seemed to be in favor of the legendary Queensbridge MC bringing home the hardware. In 2012, Nas released 'Life is Good', one of the most critically acclaimed albums of his career. He bared his soul on topics ranging from his messy divorce, to his failings as a father, all the while maintaining the unrelenting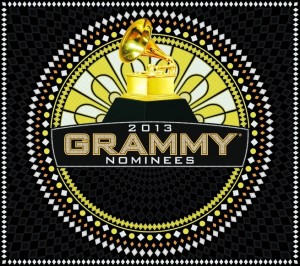 lyrical precision that has been his hallmark for over 20 years in the rap game. Once again it wasn't enough to end his two decades long Grammy losing streak.
Hip Hop and the Grammy's have always had a tenuous relationship at best. This is rooted in the fact that the National Academy of Recording Arts and Sciences hasn't ever seemed to truly respect the Rap genre. The Academy has made a concerted effort over the years to limit televising Rap categories since their inception while sparingly allowing Rap performances. These tactics have left many emcees to respond by simply boycotting the ceremony and holding the Grammy's in little regard. Long since The Source surrendered its mantle as Hip Hop's Holy Bible, Hip Hop aficionados in barbershops and lunchrooms across America remain more likely to spout off a list of 5 Mic albums than they are to recall past Rap Album of the Year Grammy Award winners.
A quick look at the winning envelopes indicates this may be for good reason. The Grammy's history in the Rap Album of the year category alone yields results as unmerited as they are ridiculous. In 1996, Naughty By Nature's 'Poverty's Paradise' beat out 2pac's 'Me Against the World' for Best Rap Album, while in 1998 Puff Daddy's 'No Way Out' won the same honors over Notorious B.I.G.'s 'Life After Death'. In 2010, Eminem's 'Relapse', an album Marshall Mathers has famously referred to as 'trash', took home the golden gramophone for Best Rap Album. In many ways, the Academy of Motion Picture Arts and Sciences has a history of showing greater deference to Hip Hop, having respectively handed out Oscars for 'Lose Yourself' and 'It's Hard Out Here for a Pimp' for Best Original Song during years when they clearly deserved to win.
It remains a likely possibility that Nas will find himself on the footsteps of the Rock & Roll Hall of Fame before ever stepping behind a podium to accept a Grammy Award. After 13 fruitless nominations, Nasir Bin Olu Dara Jones remains unrecognized by the National Academy of Recording Arts and Sciences for outstanding achievement in the music industry. It's poetic that Nas, arguably history's greatest rapper, regularly loses Grammy Awards to the likes of Drake, Lil Wayne, and others who have not yet proven to stand the test of time as he has. This is exactly as it should be.
Nas has always sought to evade the limelight, opting instead to build his legendary discography from Hip Hop's shadows as others bask in its glow. While Hip Hop boomed, trading in B-Boy stances for boardroom suits, he opted instead to remain focused on building his book of rhymes firmly entrenched in the underground. At this point it should come as a surprise not that he's never won any Grammy's but that he has accumulated more solo platinum albums than any rapper in history not named Jay-Z. Nas has quietly reached the stage in his career where he is comfortable simply being an artist, no longer consumed by petty rivalries or chasing the ghosts of his seminal works past. This is good both for Rap and for music as a whole.
In the aftermath of the 2013 Grammy Awards, Nas may be coined the Hip Hop Susan Lucci. The soap opera legend famously received 18 Daytime Emmy nominations before finally taking home a statue at the turn of the century. Though 'All My Children's' Erika Kane was just about the most recognizable name in soaps, it took Susan Lucci nearly two decades to receive the recognition she deserved for playing her.
13 times now Nas has been nominated for Grammy Awards only to leave the ceremony with a folded acceptance speech in his pocket. This year he was bested in each category by artists who undoubtedly benefitted from his artistic influence in one way or another. Ultimately, perhaps this will be his legacy. A verbal assassin still, but a silent one, content to fire off classics with deadly pin point accuracy all the while elevating his art form from the underground's shadows. 
Staff Writer; Justin Michael Carter
One may connect with this brother via Twitter; J. Carter.