The Lack of Entrepreneurship being taught in Public Schools.
(ThyBlackMan.com) One thing that always annoyed me when I was in high school was how much I used to get lectured about the importance of speaking properly, dressing properly and having a resume prepared to just to get a job. Now I don't have an issue with someone giving me advice on how to look and be a professional but what I do have a problem with is the fact that our youth are being taught to be employees instead of business men and women. I mean would it really kill the board of education to have an entrepreneurial program on how to start your own business?
I know some of these "dream-killer" negroes are about to comment and say that the youth today don't want to own their business and instead just want to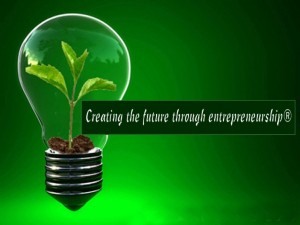 smoke, party and have unprotected sex and kill one another. But my question is why aren't the youth that want to do something constructive are being denied the necessary information to be their own boss? Why aren't our schools that are being paid with our tax dollars giving our children the option to decide if they want to be their own boss or not?
If the youth of today had more access to a program or a course in public schools then we could really boost our economy and get to what Booker T. Washington spoke about when it came to black ownership. I know that some public schools have a program teaching young people how to be an entrepreneur but that's not enough. My suggestion is that parents and community leaders should attend these school meetings and demand that our children be taught how to not be dependent on corporate America for solutions to our communities' problems and employment of our own people as well.
If the public school system doesn't want to teach our children the necessary information then parents and communities should come together and teach them how lucrative it can be being their own boss. We must provide our children with the necessary tools they need in order to make sure that our communities prosper. With the right programs and resources it will no longer be rare to see a Cameron Clarke from these inner city neighborhoods by possibly raising money, researching internships or coming up with our own legitimate hustles to make ends meet.
By being independent we don't have to worry about being politically correct when it comes to our people all of the time. We no longer have to bite our tongues just to get a check and feel secure financially. We would no longer have to sacrifice our integrity just to make ends meet and to provide for our family. I'm pretty certain that if Booker T. Washington was alive that he would agree with me…..
Staff Writer; Shawn Hudson 
Feel free to connect with this brother via Facebook; Sha.Dimes.
Also one may purchase his book which is self entitled; By Any Means.
Share
More Articles: