The Glorification of Violence.
(ThyBlackMan.com) I find it funny how people are always so quick to blame hip-hop particularly gangster rap music for how the youth act but never recognize the real root of the problem. Gangster rap is just a branch of a tree called violence which was grown by America before music was even thought about.
Exhibit A: Christopher Columbus, I find it weird how everyone has an issue with a 3 minute song but when Christopher Columbus came to America and raped, killed and destroyed the Native Americans and took credit for finding their land (America) he gets a national holiday named after him. But everybody has issues with a 3 minute song that their children might be listening to right?
Alright another point I want to make is if everybody is so concerned about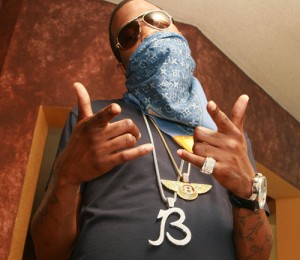 what their kids are listening to then maybe they should buy their kids the clean versions of songs. Besides at least in my personal opinion if parents would put as much energy into raising their kids as they do into having kids then we wouldn't have such a high crime rate or prison rate or dropout rate. But let's move on shall we.
Exhibit B: Andrew Jackson had basically kicked the Native Americans off of their own land which caused most if not all of them to die off or be forced to live in reservations. But what does America do in response to such behavior? America rewards him by putting his face on the twenty dollar bill. Funny isn't it?
Last but not least I present to you Exhibit C: Boardwalk Empire. Now this happens to be one of my favorite shows which is why it's going to be used to make my final point about how America has planted the seed of violence and now regrets its effects. Now on any given episode of this show someone can either be having sex, being murdered or being assaulted viciously. But if you read the reviews of the shows none of them criticize the show for its violence and sexual content but every week I visit thyblackman.com I see nothing but comments bad-mouthing hip-hop but never say anything negative about television.
It's sad that we'll blame black artist for promoting violence and ignorance when parents aren't providing the proper supervision that children need.  The same way when you go to a movie theater there's a rating system that tells you what movies are suitable for each age the same thing is said for music with the parental advisory sticker. I find it funny when people expect artist to raise their kids because their too lazy to do it their damn selves………….
Staff Writer; Shawn Hudson 
Feel free to connect with this brother via Facebook; Sha.Dimes.